Case material
White Gold with Diamonds
Styled after a certain rectangular so-called "smart watch", the Swiss Alp Watch Minute Repeater Concept Black chimes the time rather than display it. Using the finest ancestral techniques, the minute repeater provides the time on-demand through a series of hammers and gongs. Its glossy black dial, devoid of hands or any embellishment, features only a flying tourbillon at 6 o'clock; a reminder of the perpetual motion of traditional watchmaking.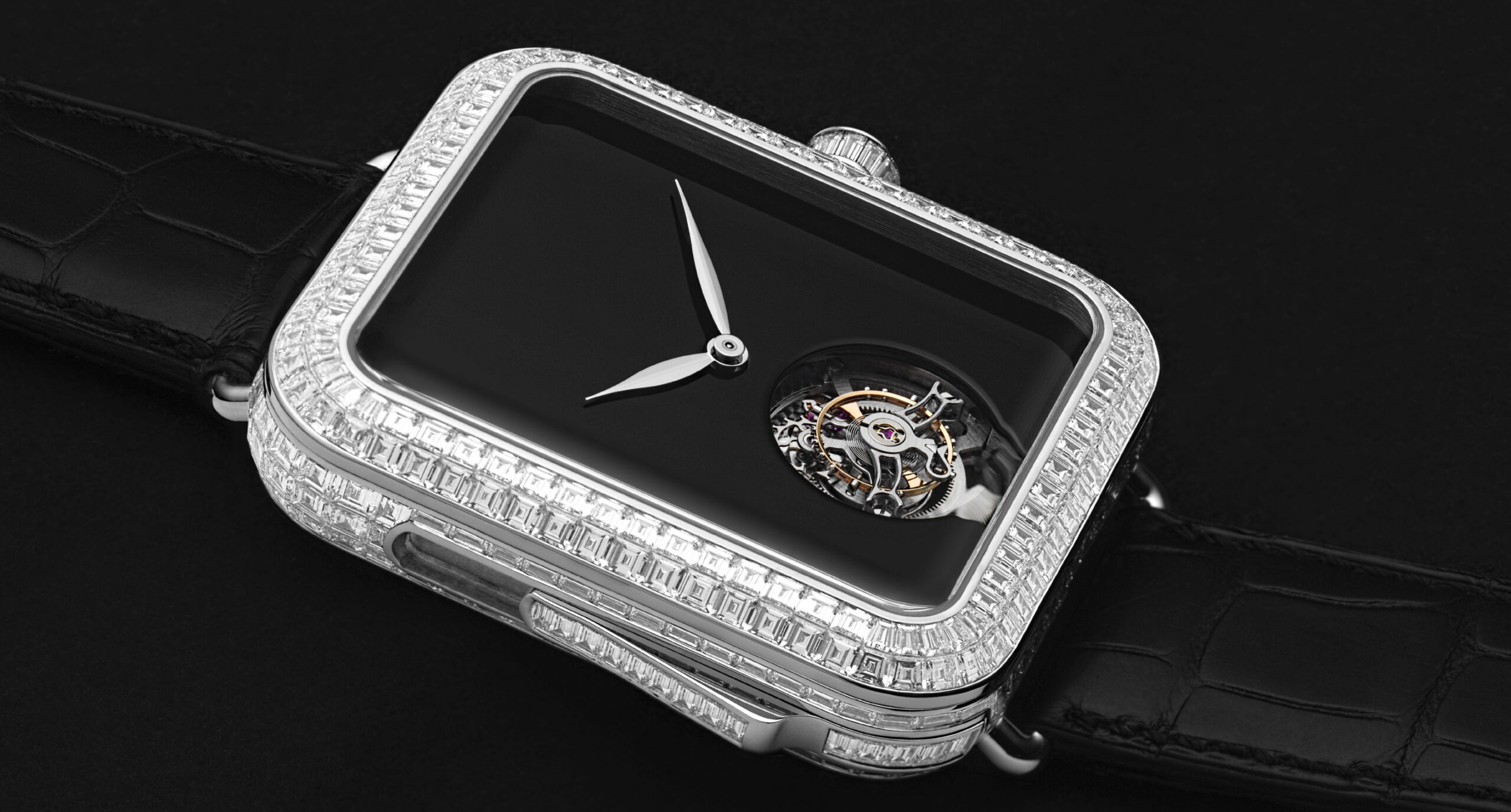 dive into the technical specifications
Movement
A complex interplay of cogs and gongs, the HMC 901 is a manual-winding movement composed of more than 300 parts. It integrates two of the most intricate complications in watchmaking – the minute repeater and tourbillon.
Functions
The minute repeater chimes the time with the slide of a button through an elaborate system of miniature hammers and gongs; carefully calibrated to produce a sound that is acoustically enchanting.
Highlight
Adding to the inherent complexity of the minute repeater movement, the hammers and gongs had to be redesigned to allow the acoustics to flow clearly in an atypical, rectangular format. A rare and challenging feat in creating form-fitting movements.
"The Tourbillon itself is very delicate and beautiful."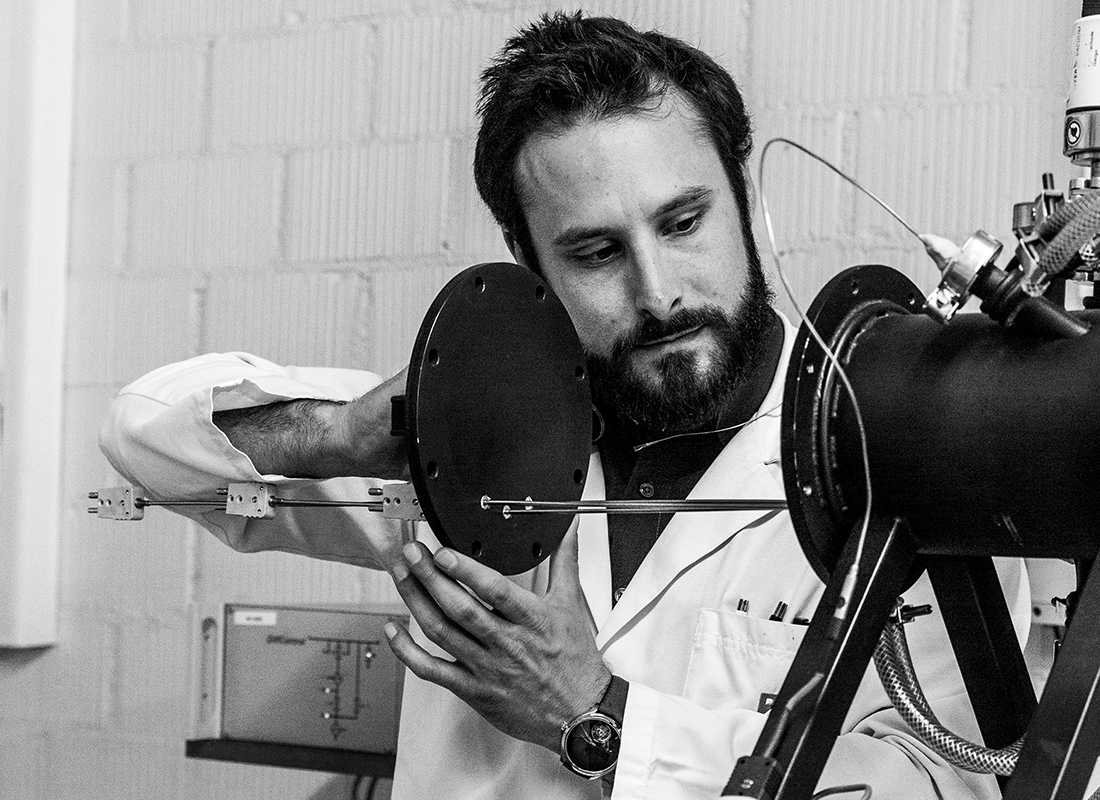 Stephan Christ, Head of Hairspring Production (Precision Engineering)
Close x
Please note that the submission of this form does not guarantee the purchase of the watch. You will be contacted by our concierge service.
*Not available in all countries and prices vary per market.