Endeavour Cylindrical Tourbillon – H. Moser & Cie. x MB&F
Movement
Cylindrical Tourbillon Automatic
Blurring the lines between a watch and kinetic sculpture, the Endeavour Cylindrical Tourbillon in steel with Ice Blue fumé dial is the result of collaboration between H. Moser & Cie. and fellow independent watchmaking brand MB&F. It brings forth superlative performance and an unmistakable design, with a uniquely three-dimensional cylindrical tourbillon and an off-centered inclined sapphire dial, seemingly floating above the fumé dial plate.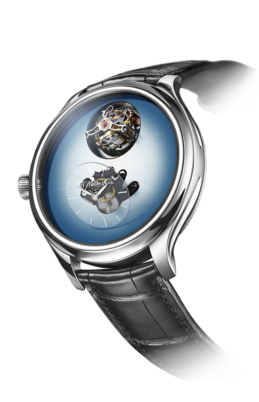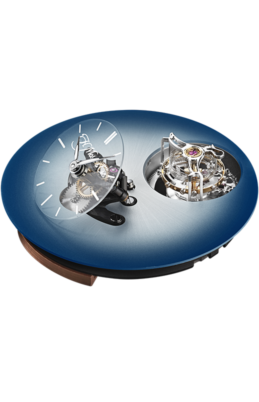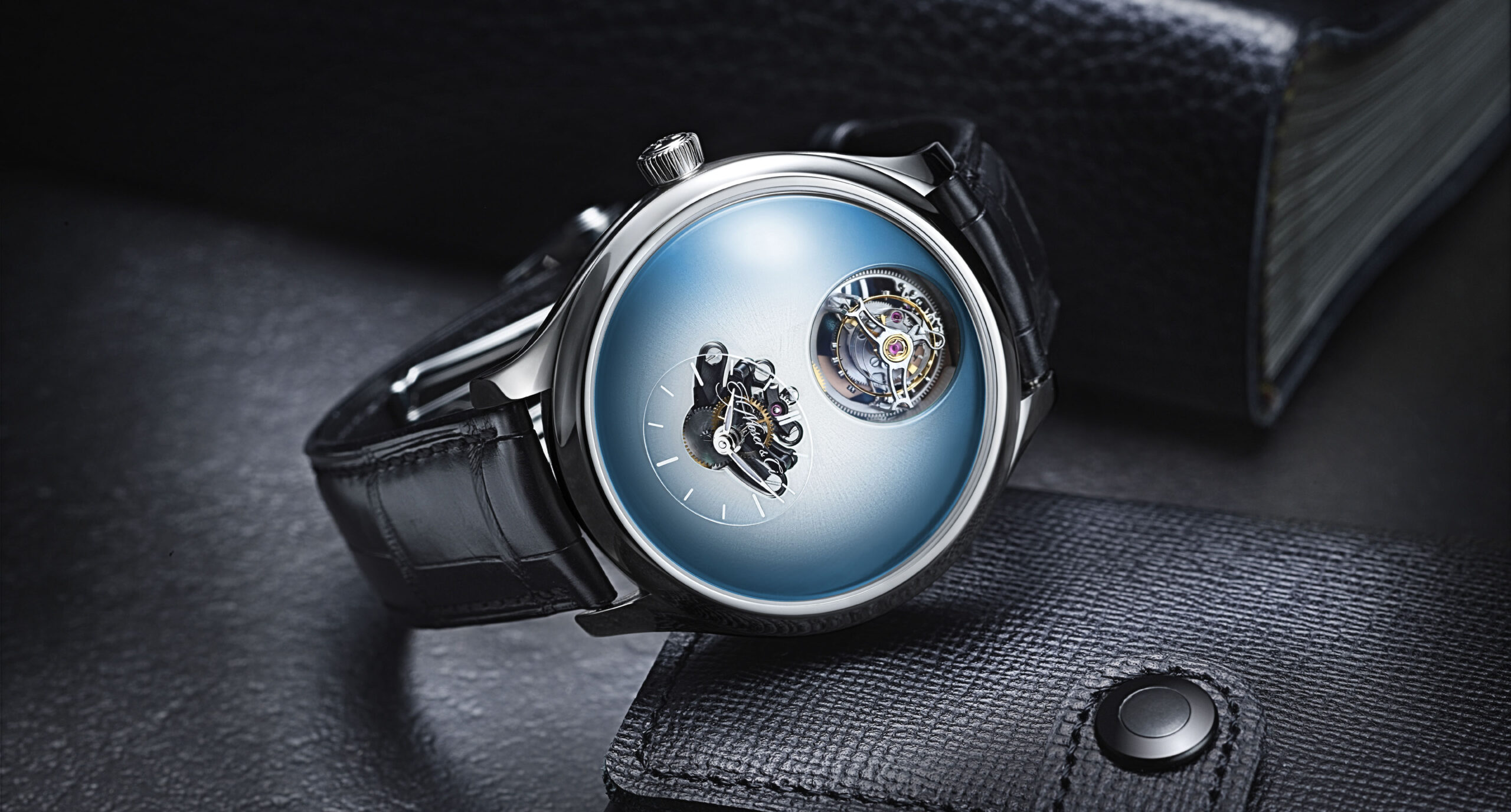 dive into the technical specifications
Movement
The HMC 810 is a highly three-dimensional automatic tourbillon movement, housing H. Moser & Cie's in-house cylindrical hairspring tourbillon and an tilted, off-centred hour and minute dial, made in collaboration with fellow independent watchmaking brand MB&F.
Functions
The cylindrical hairspring offers superior, thanks to a period of oscillation that is constant – regardless of amplitude. Combined with a tourbillon, it is at once a feat in precision and a kinetic sculpture to admire.
Highlight
Placed at an angle to reveal the time only to the wearer, the tilted sapphire dial brings the otherwise 2-dimensional watch face to new heights. Sitting just in-front of the cylindrical tourbillon and below the extremely curvaceous sapphire crystal, it's a 3-dimensional work of art.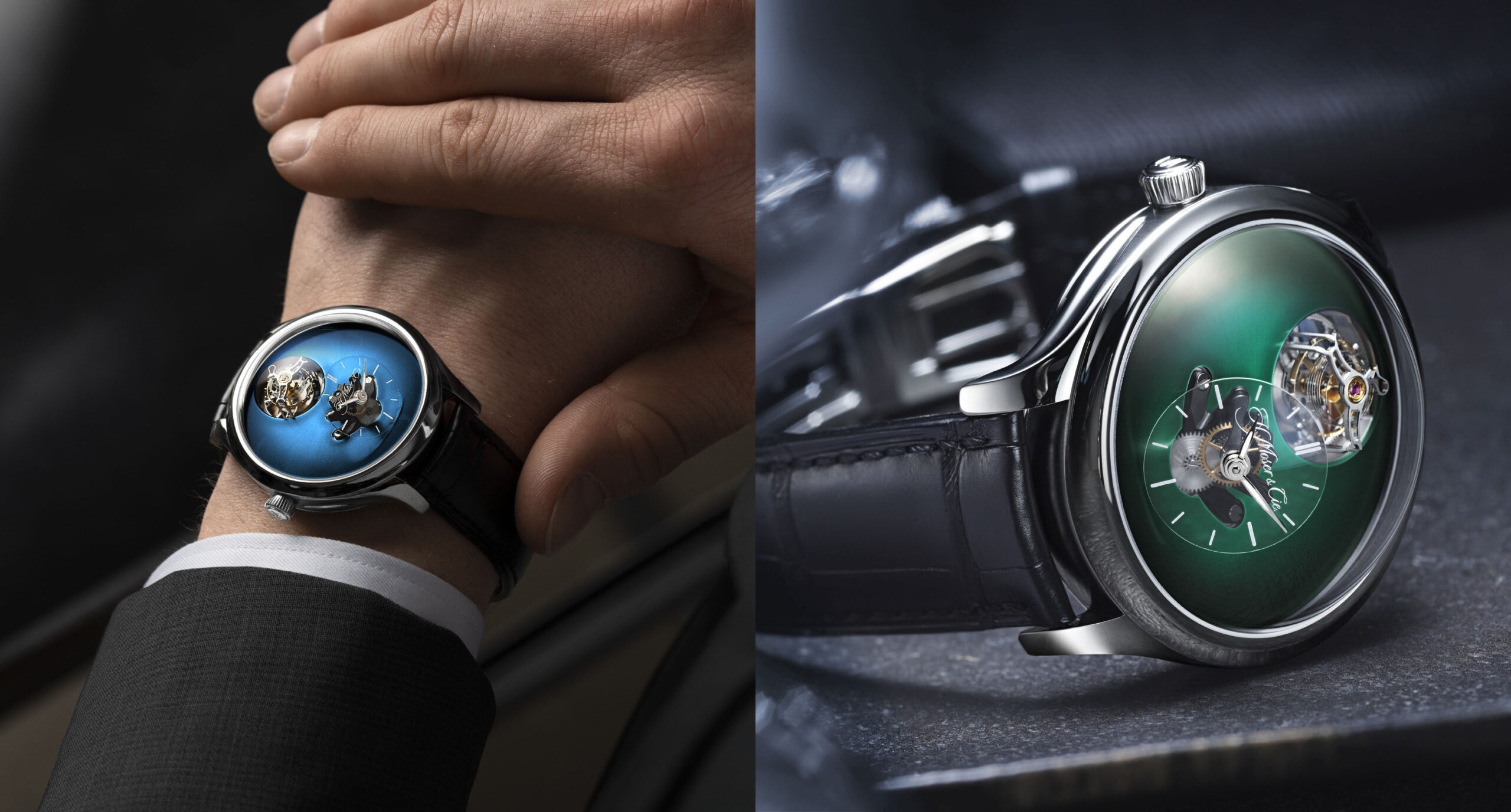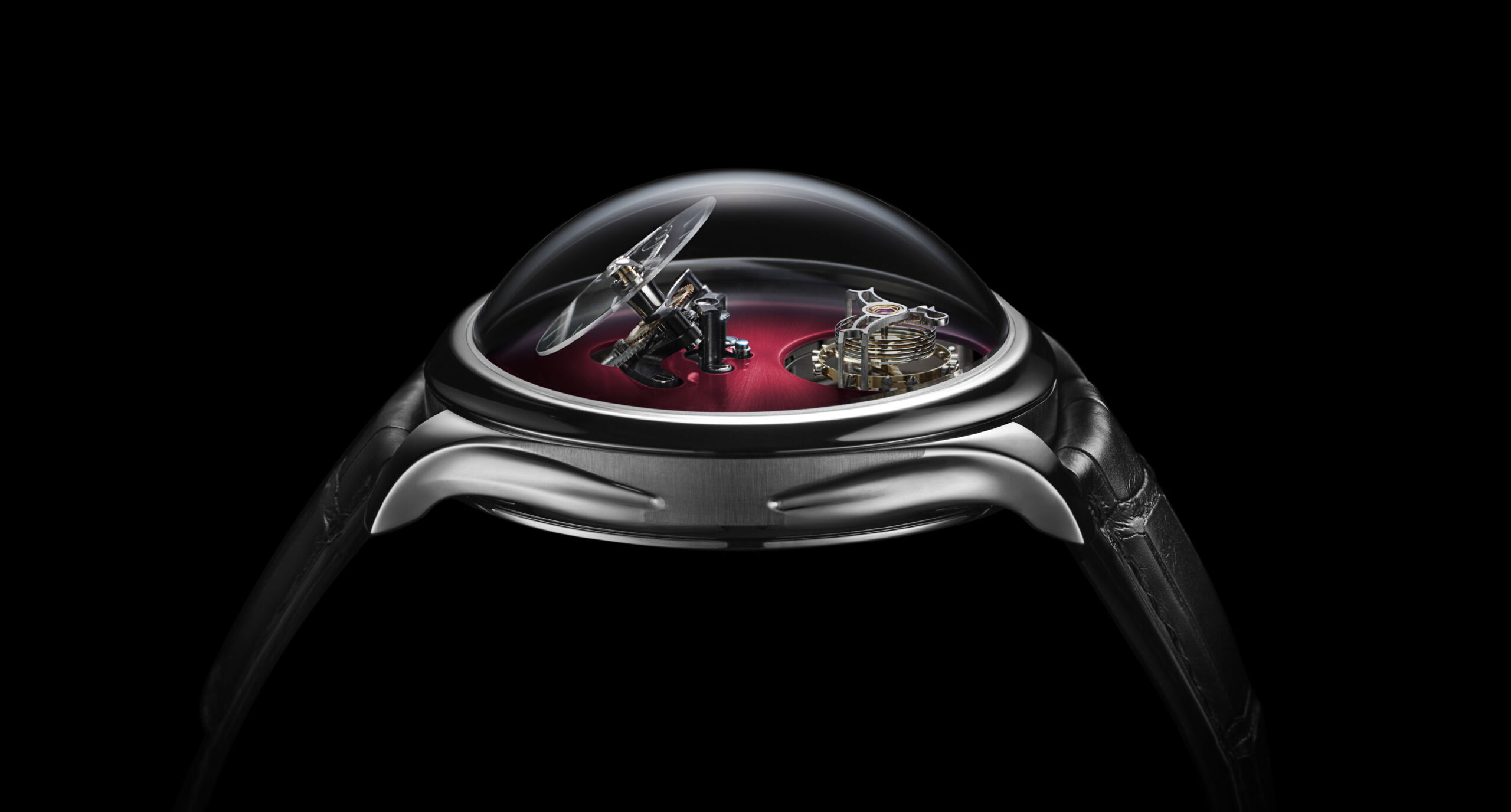 "We have Moserized the MB&F universe by developing a sapphire subdial, which melts into the background so as to highlight the beauty of our fumé dials."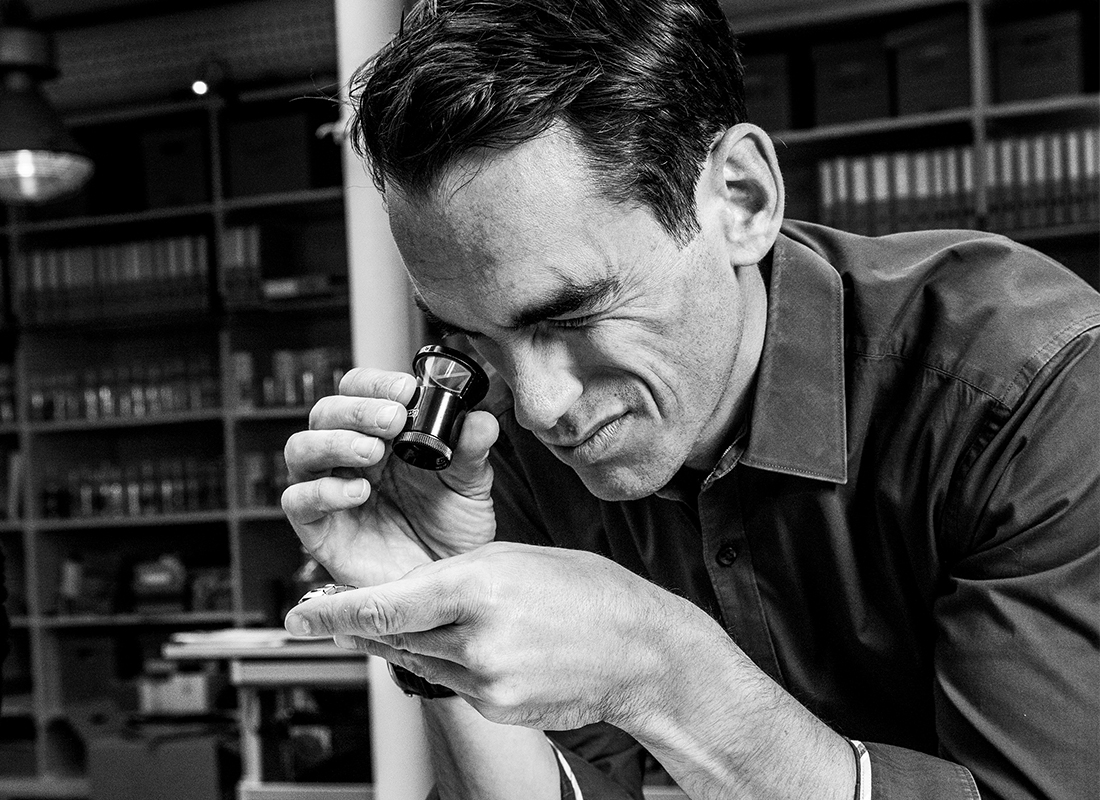 Edouard Meylan, CEO
Close x
Endeavour Cylindrical Tourbillon – H. Moser & Cie. x MB&F
CHF

79 000
Please note that the submission of this form does not guarantee the purchase of the watch. You will be contacted by our concierge service.
*Not available in all countries and prices vary per market.