True mechanical marvels, watch movements are able to tell the time thanks to a precise interplay of several hundred components. Working non-stop, 24 hours a day, 7 days a week, the lubrication and parts naturally experience wear and tear. It is therefore recommended to service them every 4-5 years. This is where the watchmakers from our Customer Service Department come in to work their magic.
Where can I find the user manuals ?
In line with our commitment to sustainability, the instructions for use are no longer printed. You can find them online here.
What kind of warranty does my H. Moser & Cie. watch have ?
All new H. Moser & Cie. watches are covered by a 24-month manufacture warranty.
All serviced H. Moser & Cie. watches are covered by a 24-month warranty on the completed work and replaced parts.
How often should I service my watch ?
Due to the large number of components making up our complex, hand-assembled movements, it is recommended to perform a maintenance service on your watch every 4-5 years.
What is included in a service ?
Upon being checked on arrival by our watchmakers a quote is prepared. After we receive your confirmation the watch is completely disassembled. All of the components are checked and, if necessary, replaced, after which they are cleaned and oiled. Gaskets are systematically exchanged to guarantee the water resistance of your watch. Finally, the watch is reassembled and tested for several days.
Is my watch water resistant ?
The water resistance of your watch is dependent on the model.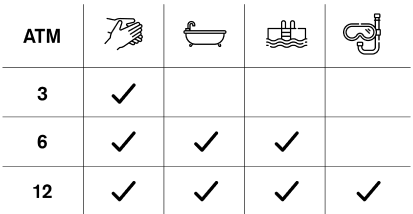 With the exception of the Streamliner and Pioneer collections which are water resistant to 12 ATM, the rest of the H. Moser & Cie. collections are water resistant to 3 ATM. Please feel free to contact us with any questions you may have.
Where can I get my watch serviced ?
To service your H. Moser & Cie, we recommend:
Sending it to the manufacture. Please contact us before sending so that we can organize the shipment for you.
Bringing it to an authorized retailer. Our retailers can be found here.
Sending it to one of our service centres.
Service Centres