Our wandering watch joined new companions along the way, who shared with us (at least) one wrist shot for every wrist stop. This Pioneer Centre Seconds Funky Blue Black Edition proved as unstoppable as our spirit of adventure, and its escapades never disappointed. Watch-lovers the world over shared their stunning (and often surprising) images, and an international community of newly-connected Moser-lovers was born.
Bon voyage !
This uncharted odyssey began with a customer and friend of the brand who picked up the very first Pioneer Centre Seconds Funky Blue Black Edition and set the tour in motion. He then handed the watch off to a fellow enthusiast; each participant kept the watch for a few days, took as many pictures as he or she liked and shared them on Instagram, before passing the watch on to a friend of his or her choosing.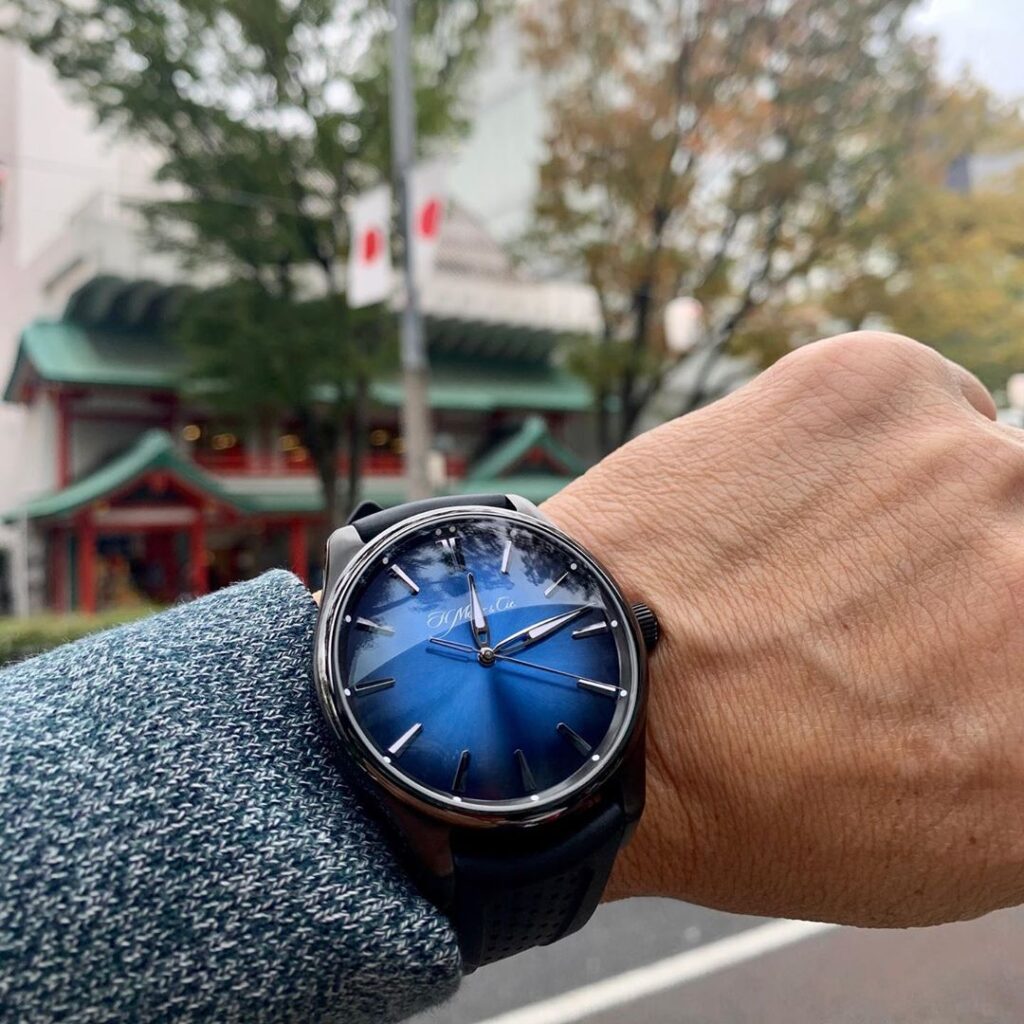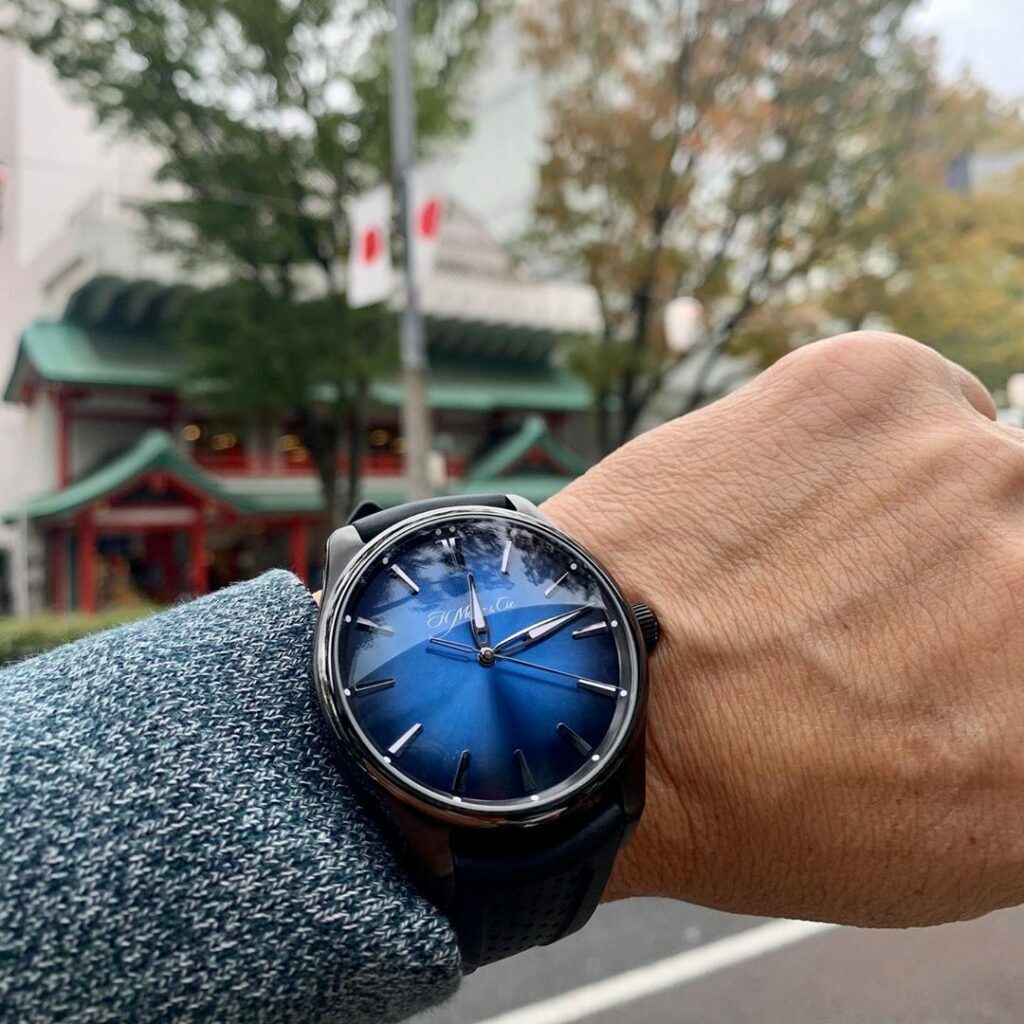 A Picturesque Pioneer…
With hundreds of photos from locations ranging from Austin to Bangkok to London, the self-elected guardians of the Pioneer sampled local cuisine, took in breathtaking vistas, and captured iconic landmarks with this photogenic timepiece; showcasing the watch's unique features in a real-life context.
The Pioneer Tour and its impromptu gatherings among watch-lovers was a great success, offering likeminded people the opportunity to discover a Very Rare H. Moser & Cie. watch for the first time on their own or amongst friends, in a laidback setting of their choice.
A 'Very Rare' Raconteur…
After its fascinating adventures, our beloved wandering watch is no doubt full of stories to tell and enriched by its many encounters – just like our Moser-lovers. Whether our watch will ever get homesick and make the voyage back to Switzerland remains to be seen…
We say a big thank you to each member of the remarkable Moser community who participated in this journey – a global network of remarkable individuals with a taste for adventure matched only by their 'Very Rare' warmth and conviviality.