Sure, it's complicated… but with this relationship there's no ghosting, no negging – it'll never let you down, never back out at the last minute, never forget your birthday or show up late. Sure, Valentine's Day romance is nice, but our Perpetual Calendar keeps its commitments all the way through February – even in a Leap Year. And every four years, with the rare occurrence of a February 29th, you can watch this magic in motion.
Quantum Leap…
Leap Year or not, the 28th of February is special every year, so there's no need to put in the time to earn your thrills. As the date changes seamlessly to the 1st of March, all the incredible savoir-faire that goes in the creation of a Moser watch and its perpetual calendar reaches the height of exquisite 'complication'. Anyone who appreciates the art of watchmaking knows the significance of such a moment. At the Moser manufacture, a special workshop or 'Atelier' is dedicated purely to our Perpetual Calendar. To adjust such a movement to perfection takes around 40 hours, with incredibly fine and specialized skills required: very few watchmakers in the world are able to master such a task.
Perpetual Motion…
If a dating app had mastered the bridge between technology and mystery with this much precision, let's just say you'd never swipe left again. The magical prowess of our watchmakers is what makes our watches unique, unparalleled: true works of art. The most complicated of all movements, you might say the Perpetual Calendar is Moser's Magnum Opus – concealed within the beautiful exterior of our watches lies an equally stunning masterpiece of engineering. Silently humming cycles rotate within cycles, perfectly balanced gears move precisely to microscopic dimensions, with an almost mystical ability to reflect the movement of the sun, the moon, and the earth.
Deceptively Simple…
The Endeavour Perpetual Calendar is a vision of simplicity and ingenuity: a short arrow-shaped hand uses the hour indices to indicate the month, and the Flash Calendar system changes the date instantaneously at Midnight. The time can be adjusted forwards or backwards at any moment without any risk to the movement. With its unique combination of exceptional innovations, the Endeavour Perpetual Calendar was recognised at the Geneva Watchmaking Grand Prix in 2006.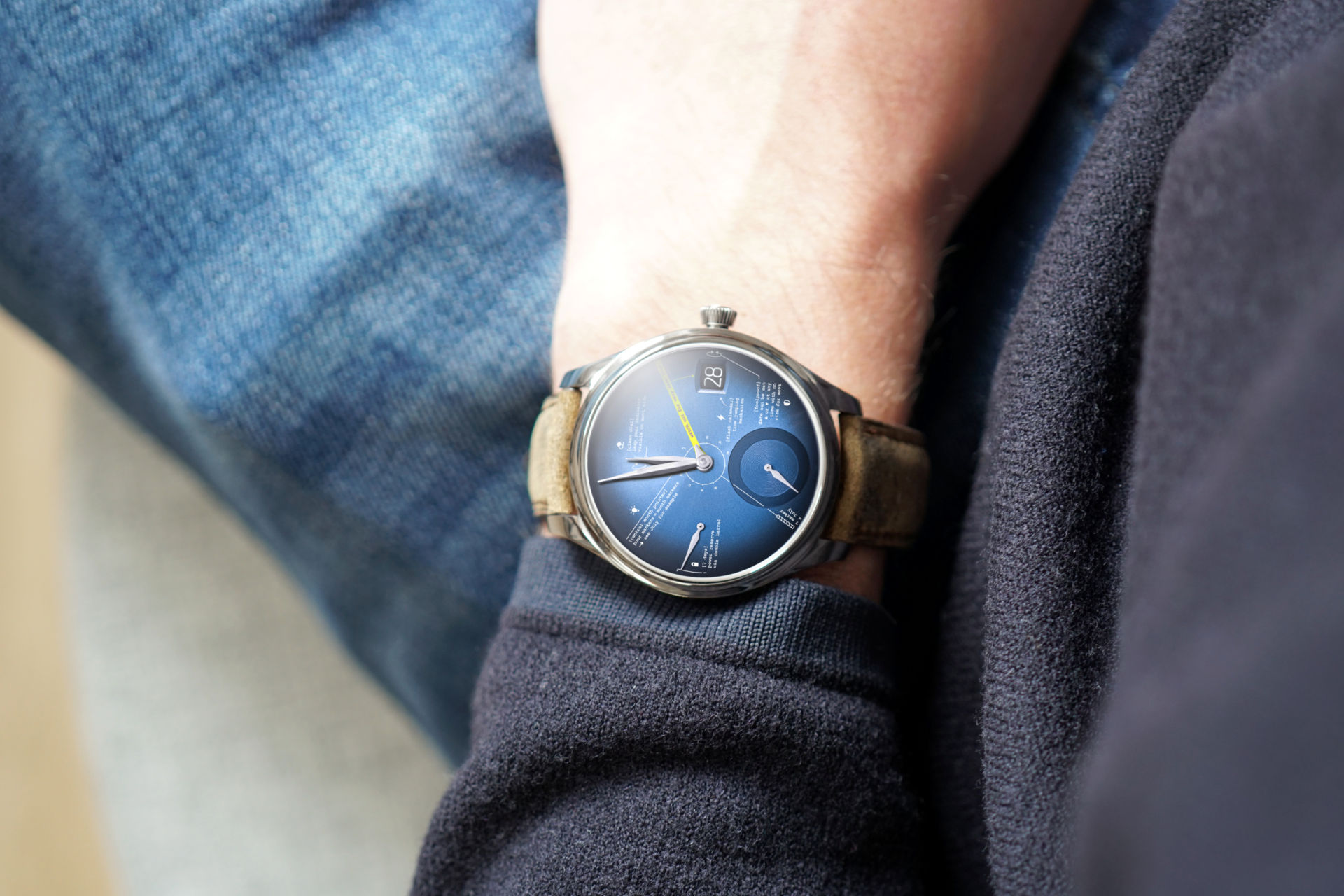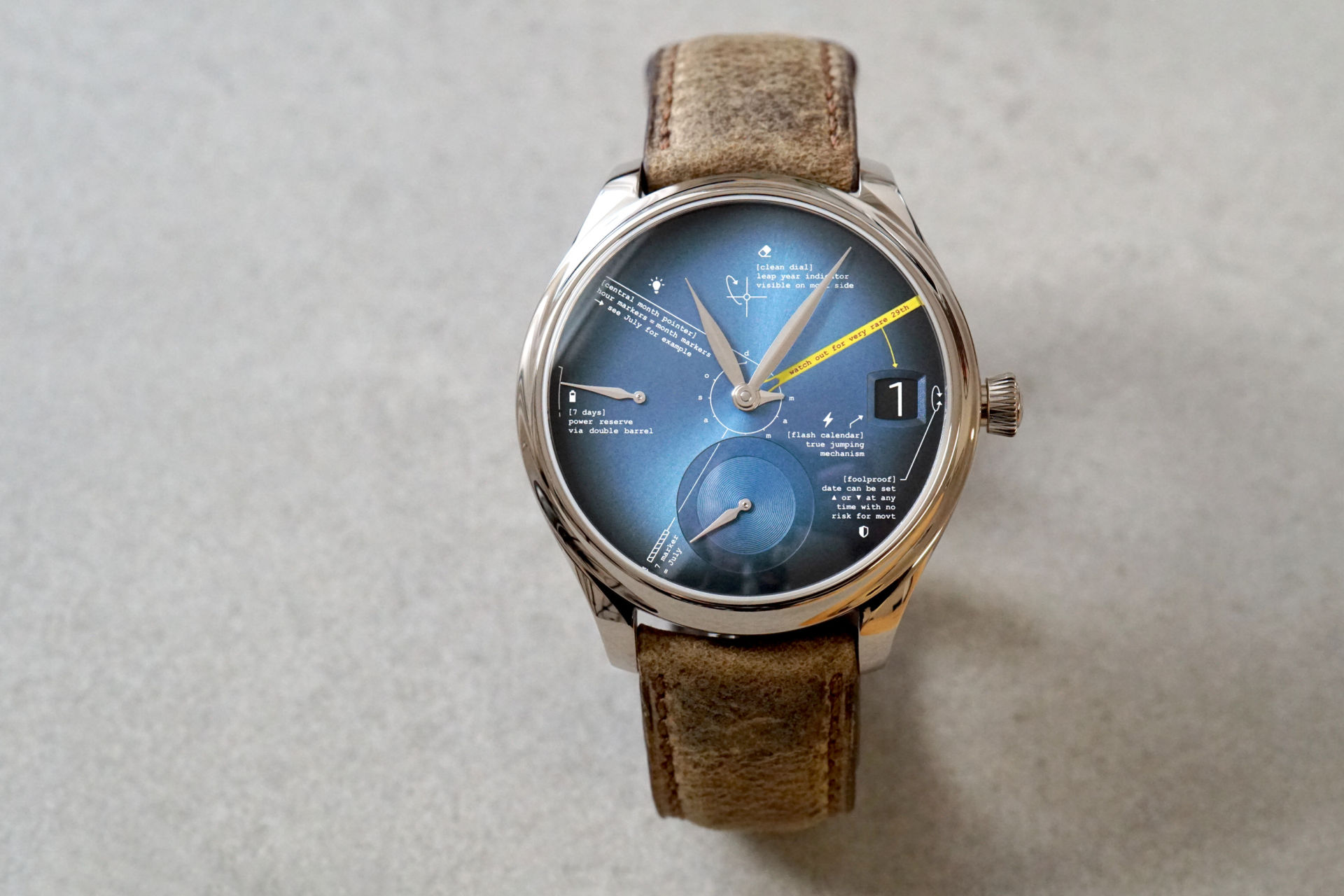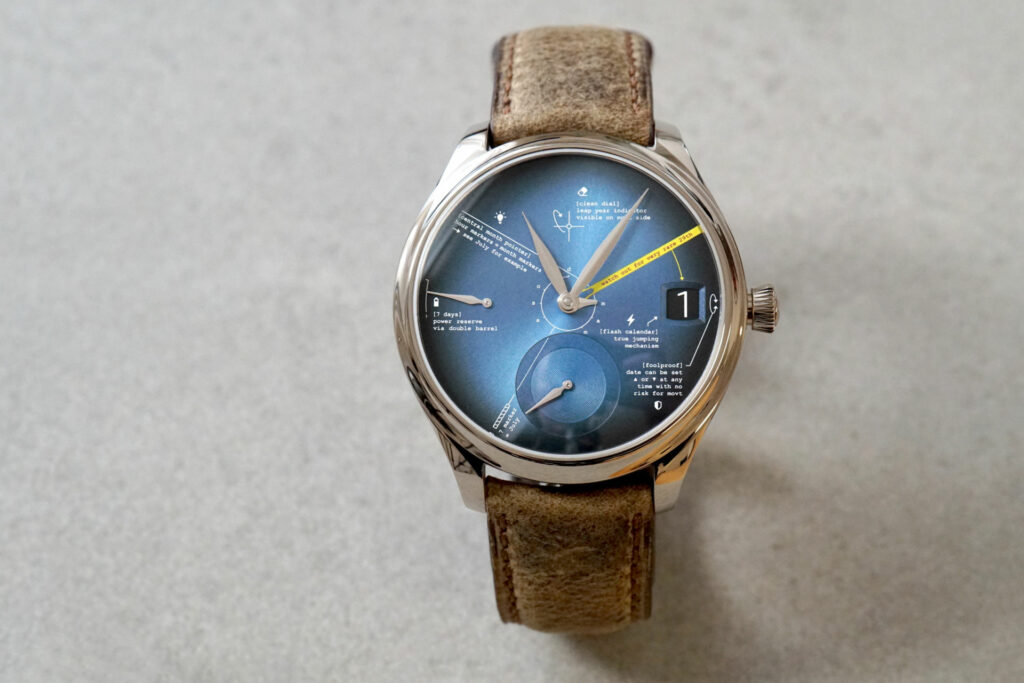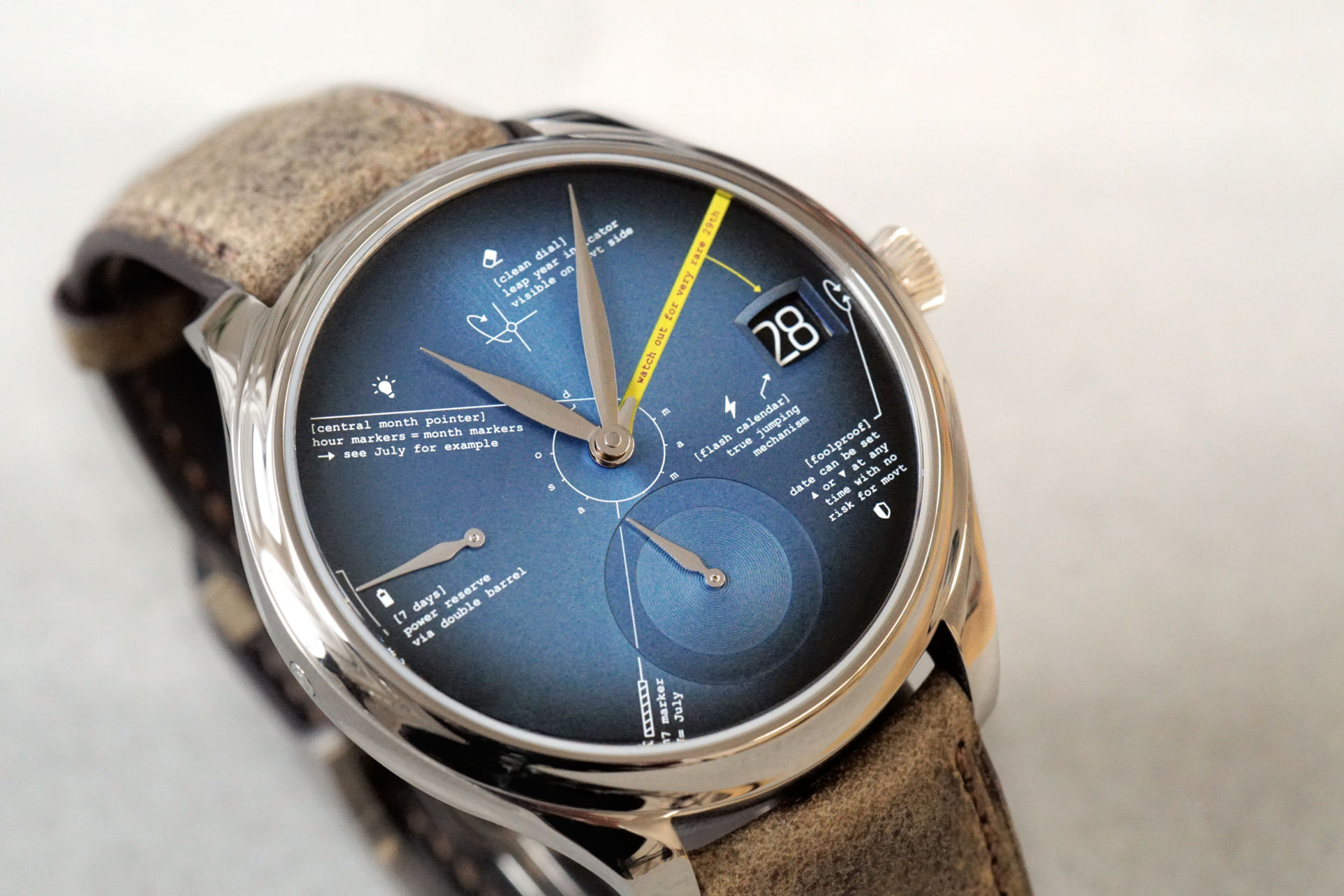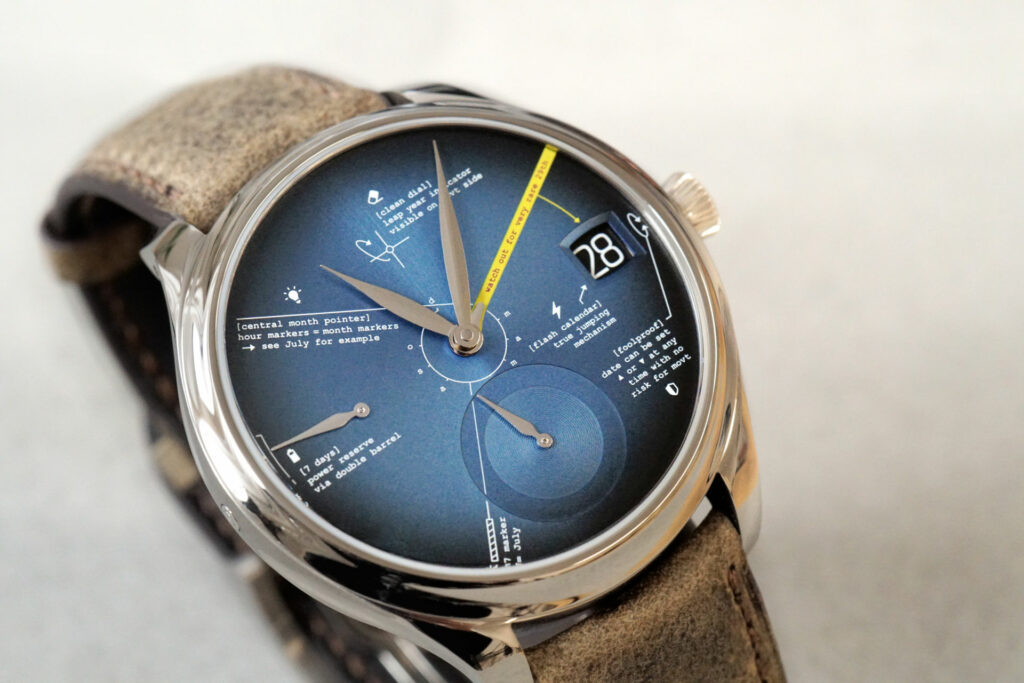 Fall in love with Moser's Perpetual Calendar