In 2020, to celebrate the connection H. Moser & Cie. and MB&F have had for over ten years (a collaboration with Precision Engineering AG, our sister company), Edouard Meylan and Maximilian Büsser co-created a pair of timepieces that blend the main characteristics of each Maison. It's a story of friendship, craftsmanship… and an horological relationship with impeccable timing.
Everything began with a friendship between two equally passionate CEOs – and their independent, human-scale Swiss companies. The result? Two designs that are, more than ever, infinitely greater than the sum of their parts. As melody elevates a bassline, as one chord brings harmony to another, these models express a new reality that goes above and beyond anything that's come before. As Büsser says:
When I called Edouard to tell him I wanted to collaborate, I said that I really liked the double balance-spring, the Moser fumé dials and the Concept watch series.

Maximilian Büsser, CEO of Precision Engineering AG, the sister company of H. Moser & Cie.


Edouard agreed to let us borrow these features, but on the condition that he could reinterpret one of my designs. I believe that mixing DNA always creates interesting results – so I suggested one of my favorites, the FlyingT model.
These blended beauties were issued in editions limited to 15 pieces – to celebrate the 15th anniversary of both MB&F and the relaunch of H. Moser & Cie. The Endeavour Cylindrical Tourbillon H. Moser x MB&F model unites unique features from both Maisons, resulting in a show-stopping, 'very rare' masterpiece that's sure to bring a thrill to the heart of any true watch connoisseur.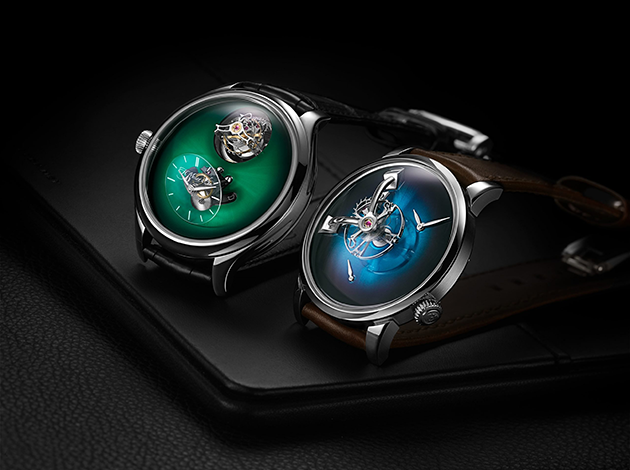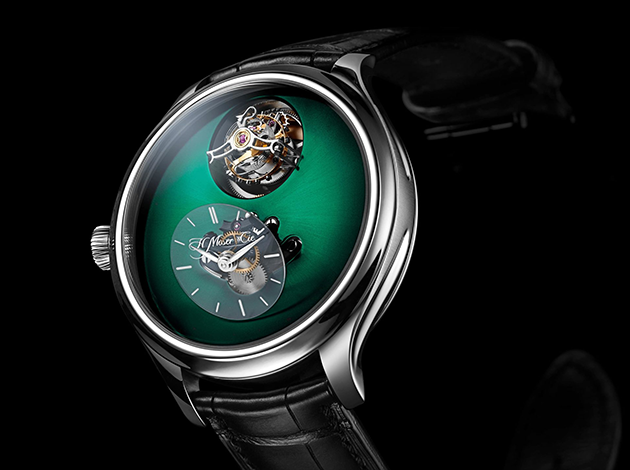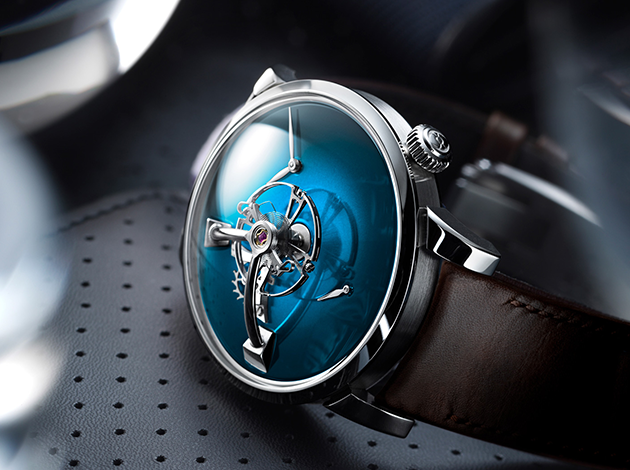 1. Endeavour Cylindrical Tourbillon H. Moser x MB&F
2. LM101 MB&F x H. Moser