The Pioneer collection is considered our 'sportiest'– i.e. adventure-loving– line.
Elegantly contemporary, it is always moving with the times, and recently acquired a brilliant piece of innovation. For the first time in its history, H. Moser & Cie. has created a Perpetual Calendar with a dual window display – a stylish creation with two windows displaying the date and month, making the Perpetual Calendar immediately legible. Two discs feature the Flash Calendar function, which changes instantly when necessary. The date can be set at any time, with absolutely zero risk to the movement.
Which means the risks are yours to take… diving in the Algarve? No sweat – this Pioneer features a steel case, water-resistant (and easily read) to 120 meters. Giving you plenty of time to get the water out of your ears before the big event. Hang-gliding from the verdant cliffs of Bali? Our date display is legible in an instant, letting you go straight back to clutching on for dear life and praying to the gods of your childhood to keep you alive until dinner.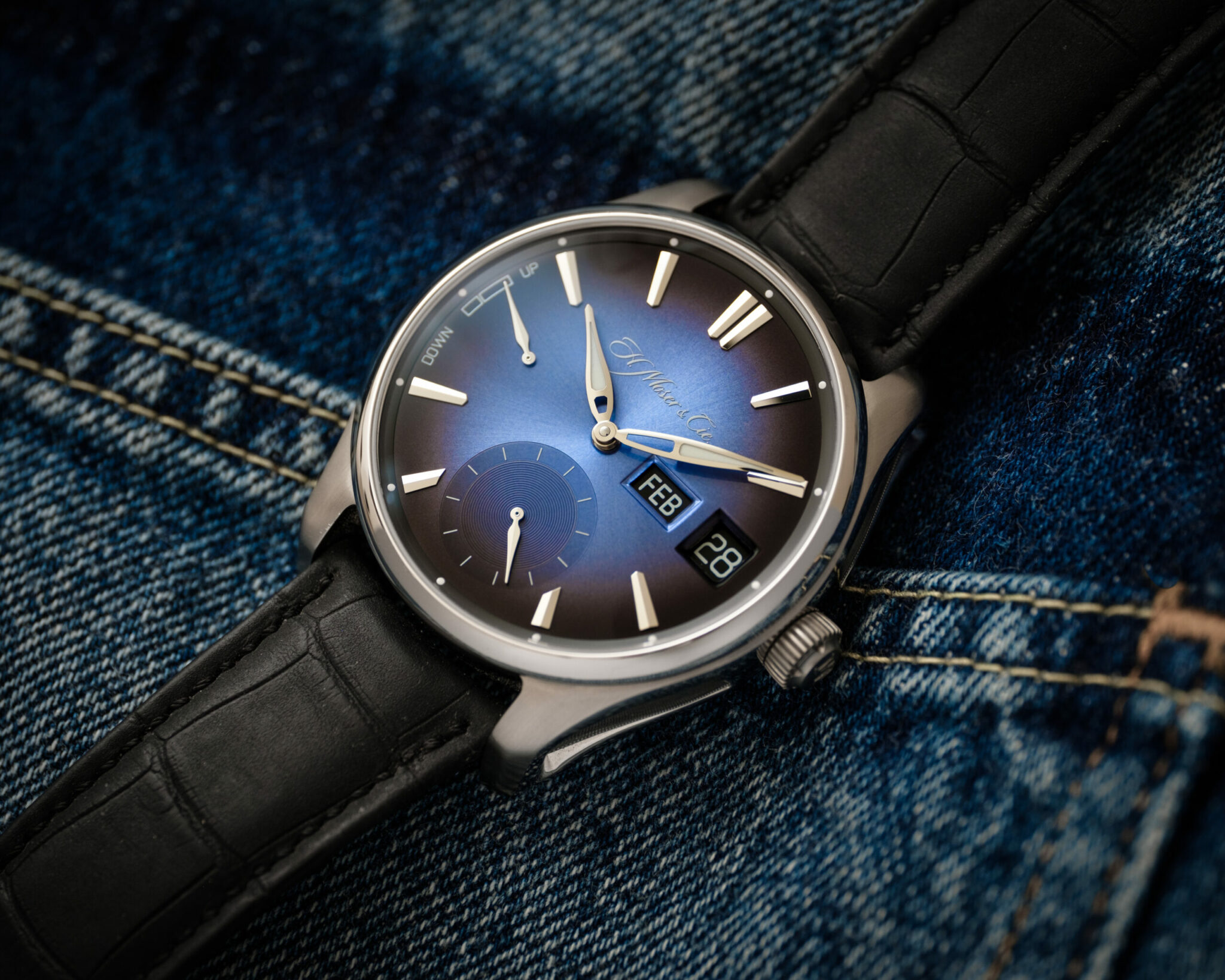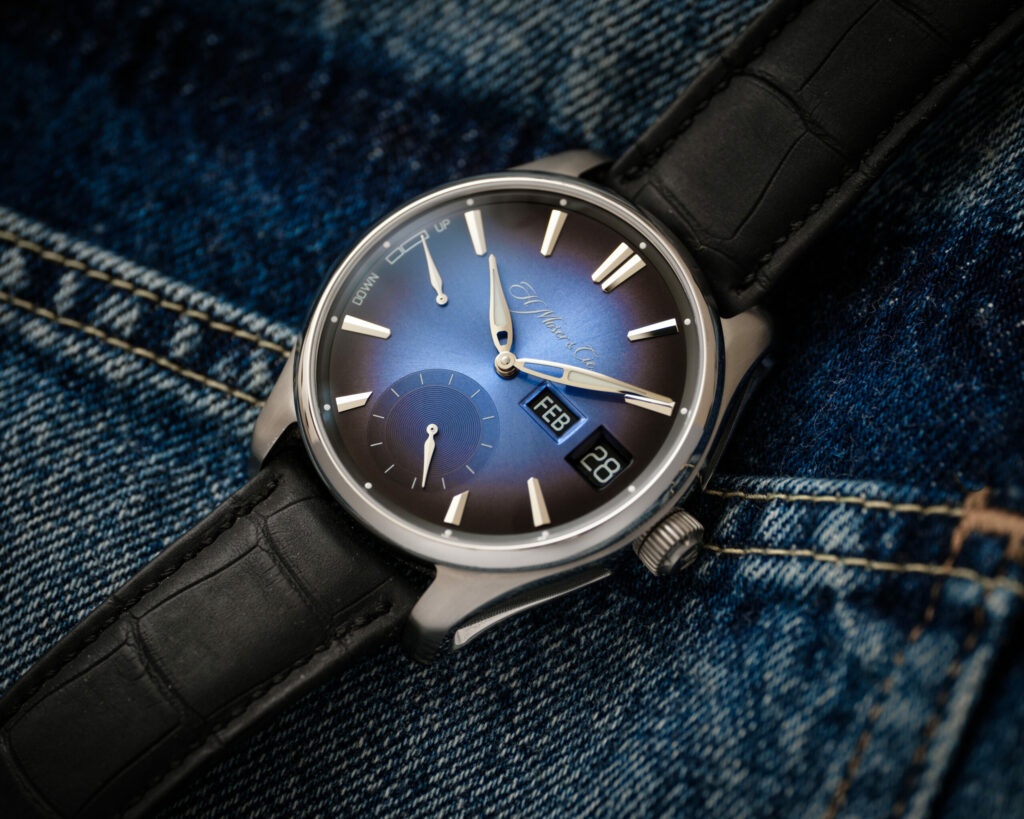 Ask any expectant date, sat fiddling with breadsticks and memorizing the winelist while staring anxiously at the entrance– don't be bloody late.
Our Pioneer Perpetual Calendar MD is fitted with the double-barrelled HMC 808 hand-wound movement to offer a comfortable power reserve of at least seven days. So you won't drop valuable minutes, or even critical seconds that might turn the tides of fate forever. Be there to pull out the chair (and charm the waiter in advance).
There was some animated discussion about what to wear, so we've outfitted our beloved innovation with two distinct styles, to suit the mood of the evening. Caviar and champagne on deck at Monte Carlo? Funky Blue Fumé 'suit' to echo the depths of the Côte d'Azur, finished with traditional indexes and markers. Underground Blues bar and whiskey sours by candlelight? Begs for our Burgundy number, with a minimalist dial stripped of indices save for the dots that mark the hours – accented by a sleek black alligator strap. Both models feature leaf-shaped hands, accented with Super-LumiNova® (in case of strategic power outage, romantic lighting, or what you thought were very sexy sunglasses).
The limited edition Pioneer Perpetual Calendar MD pushes all the right limits – class, refinement, practicality, and technical wizardry. Unmistakably H. Moser & Cie., with an irreverent charm and an elegant exterior, we think it's ready to win any heart.