What does 'very rare' mean to you?
Moser is a small company, but we make a huge variety of components to a very high standard, using a wide range of processing technology. Every employee works on different steps of the process, and every team member is an expert in his or her field.  That, to me, is very rare.
What makes Moser's production staff so good at what they do?
The absolute determination to achieve the best possible results, always. It's remarkable.
The achievement you're most proud of?
The variety of components we are able to cover… we make nearly every single one… Also, next year will be my tenth year at Moser, and in every one of those years we've made such progress–I am very proud of how our department has evolved.
What is the greatest 'component' challenge you face day to day?
My biggest challenge is for the component to look good–whether polished or matte, in the right places. For instance, the cage wheel of the Tourbillon attracts a lot of attention, so it has to be impeccable, both technically and aesthetically.
You play a large role in making Moser watches so beautiful–what's the most important part of that process?
The 'Moser Polish' is the famous (almost) final step in the process… it's really an aesthetic process, just before the coating and the cleaning… but when it comes to Moser watches, aesthetics are essential!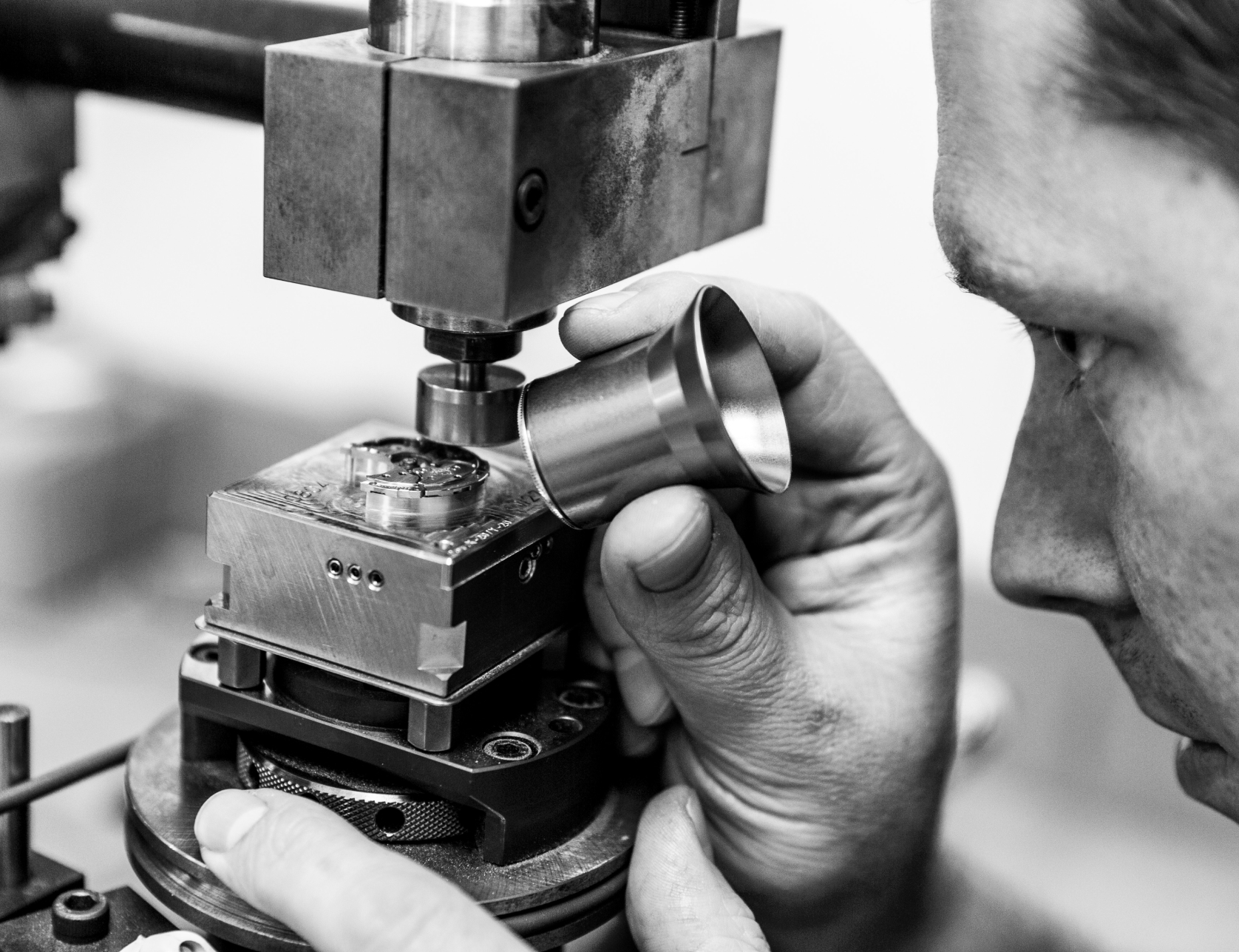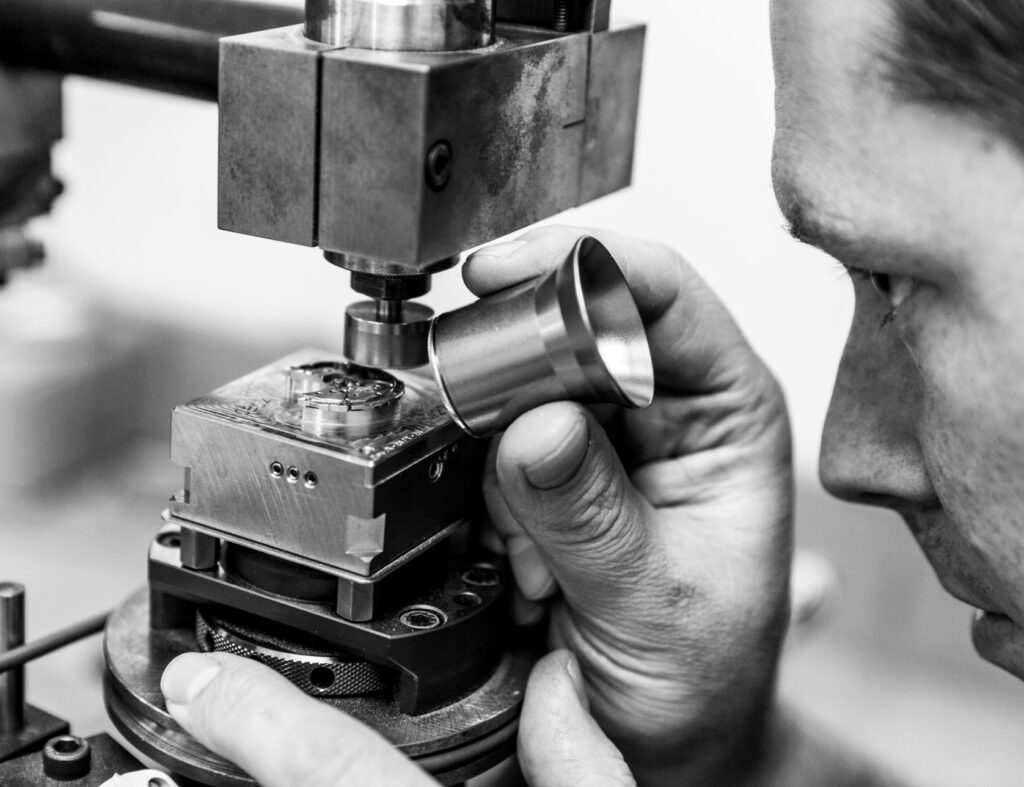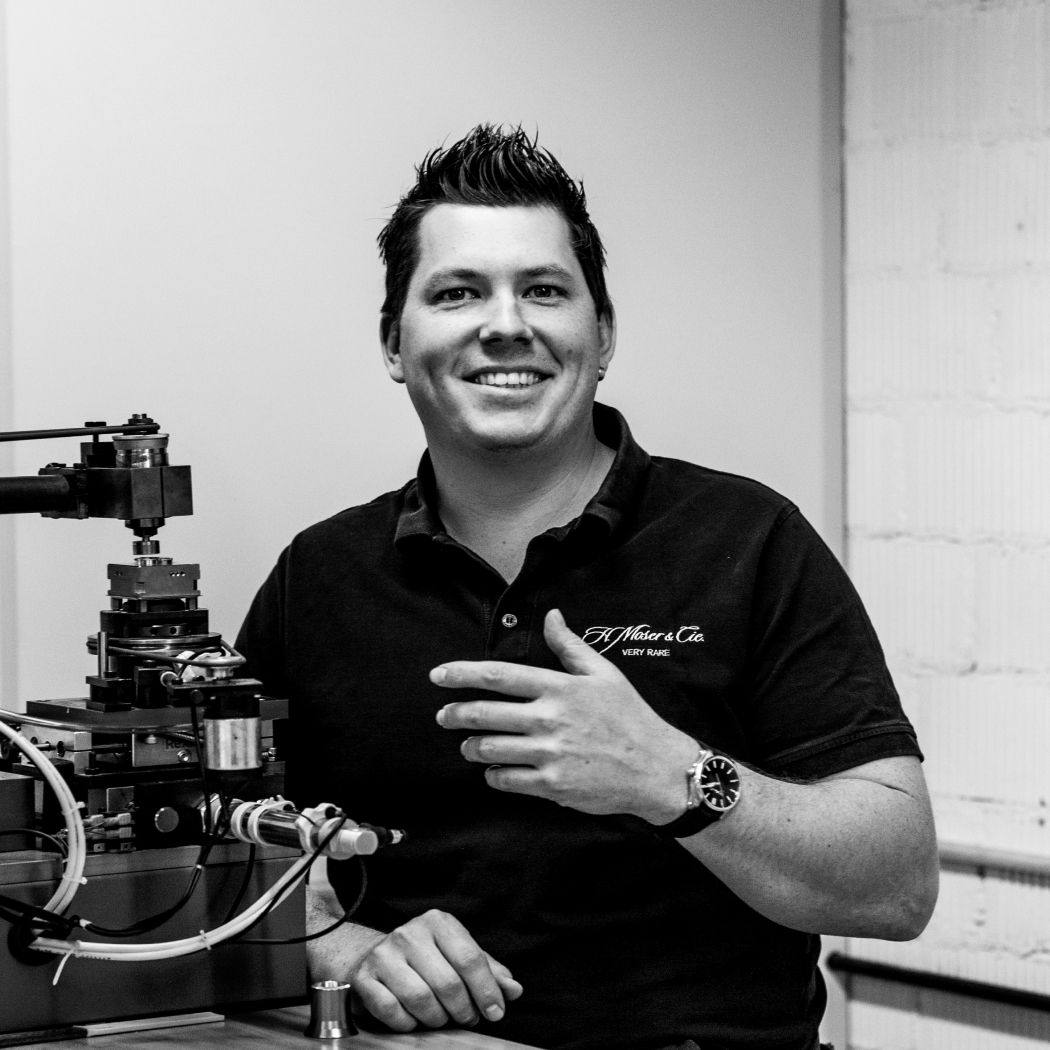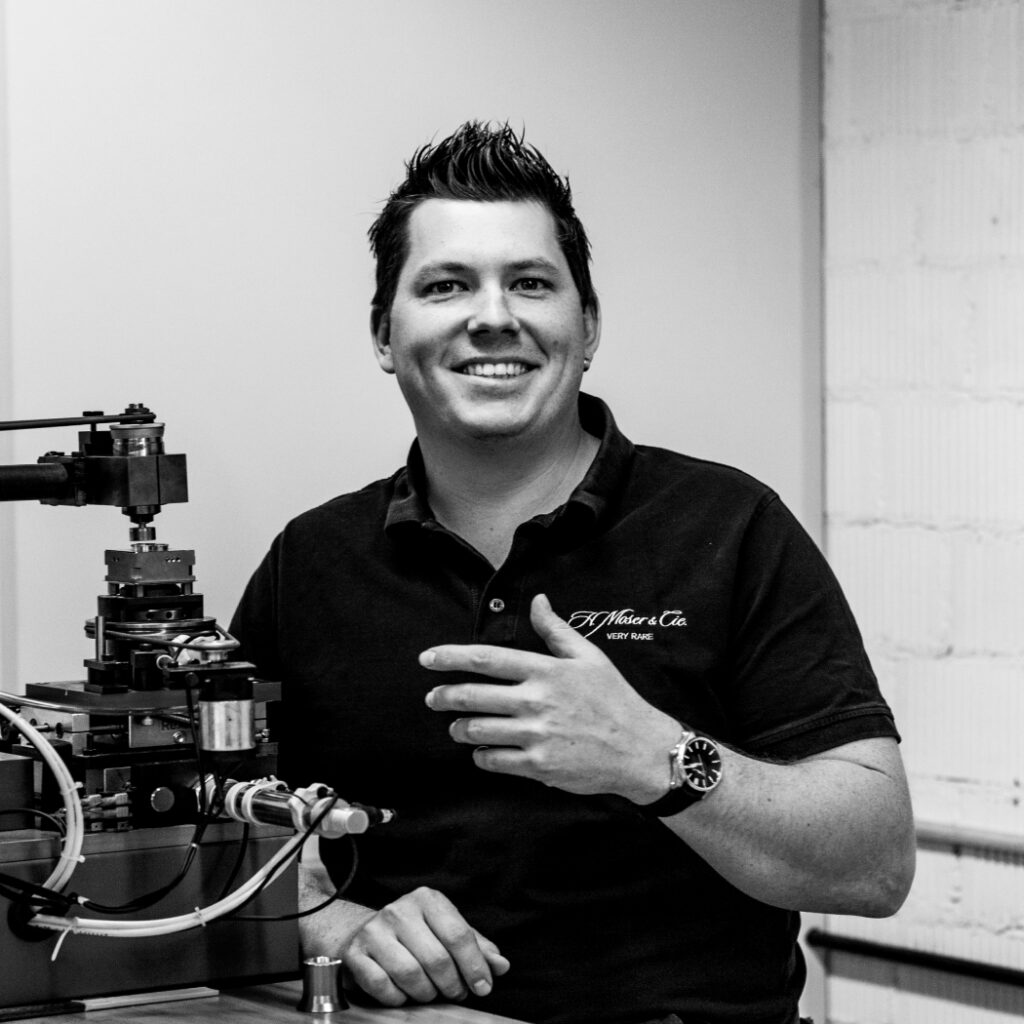 Simon Blum
Head of Component Production at
H. Moser & Cie.
What's a Day in the Life like?
I've been Head of Component Production since 2014, and I have a team of 5 people. We mill, work on surfaces, wind, clean, finish… the list goes on! We produce around 320 components for the perpetual calendar alone– but also plates, bridges, handles, springs, cylindrical pins, screws…
The most precious component in your repertoire?
The most valuable material we use is rosé gold. When we work with this material, there's no room for 'rejects'… and then we also pick up all the microscopic shavings and recycle them!
What do you love about your job? 
The fact that my role is so diverse. I have administrative tasks, technical tasks… I get to work on the machines myself, so I do understand them quite well. And I get to work with such a talented team of people.
And, finally, your favourite Moser watch?
I love the Pioneer Tourbillon… the case design is simple, but to me it's the strongest, most pleasingly masculine design. Also, I probably like it even more because I got to work on the components myself!