How long have you worked at Moser?
I've been Head of Watchmaking at H. Moser & Cie. since November 2015.
Would you describe watchmaking as more of an art, a science, mechanics, or a form of wizardry?
It involves a lot of mechanics.  But it's difficult to find people technically skilled enough to become watchmakers. You might find a multi-talented mechanic, but it's very rare to find these skills combined with the very special kind of temperament you need as a watchmaker. You have to be tremendously calm.
So… it's mainly mechanics? 
Yes and no… the art begins where the mechanics get difficult to master.  To mount a movement as big as a dinner table wouldn't be Art at all. It's when you have to work the precision of 1/100 of a millimetre… for instance, when you're oiling a bearing that's ½ a millimetre in diameter, a variation of 1/10 of a millimetre is too big.
Watchmaking is art, because everything is on such an infinitely small scale.
Ah, so it's really an Art…
Yes… and it's also somewhere between physics and alchemy. Sometimes what we do is not 100% physically explicable. You might assemble a watch, but something doesn't work and you have no clue why.  Solving these impossible problems is incredibly hard, very complex–even for an expert watchmaker. But it's also what makes watchmaking magical.
You're right, it's more like Science. No, Magic.  Magical Science? 
Here's a good example: assembling the new Vantablack dials.  Vantablack is extremely sensitive, you can't even touch it with a hair.  It's like a whole forest of microscopic carbon nanotubes, in which light extinguishes itself.  How do you work with something you cannot possibly touch? That was one of our biggest challenges so far– a bit of science, a bit of magic.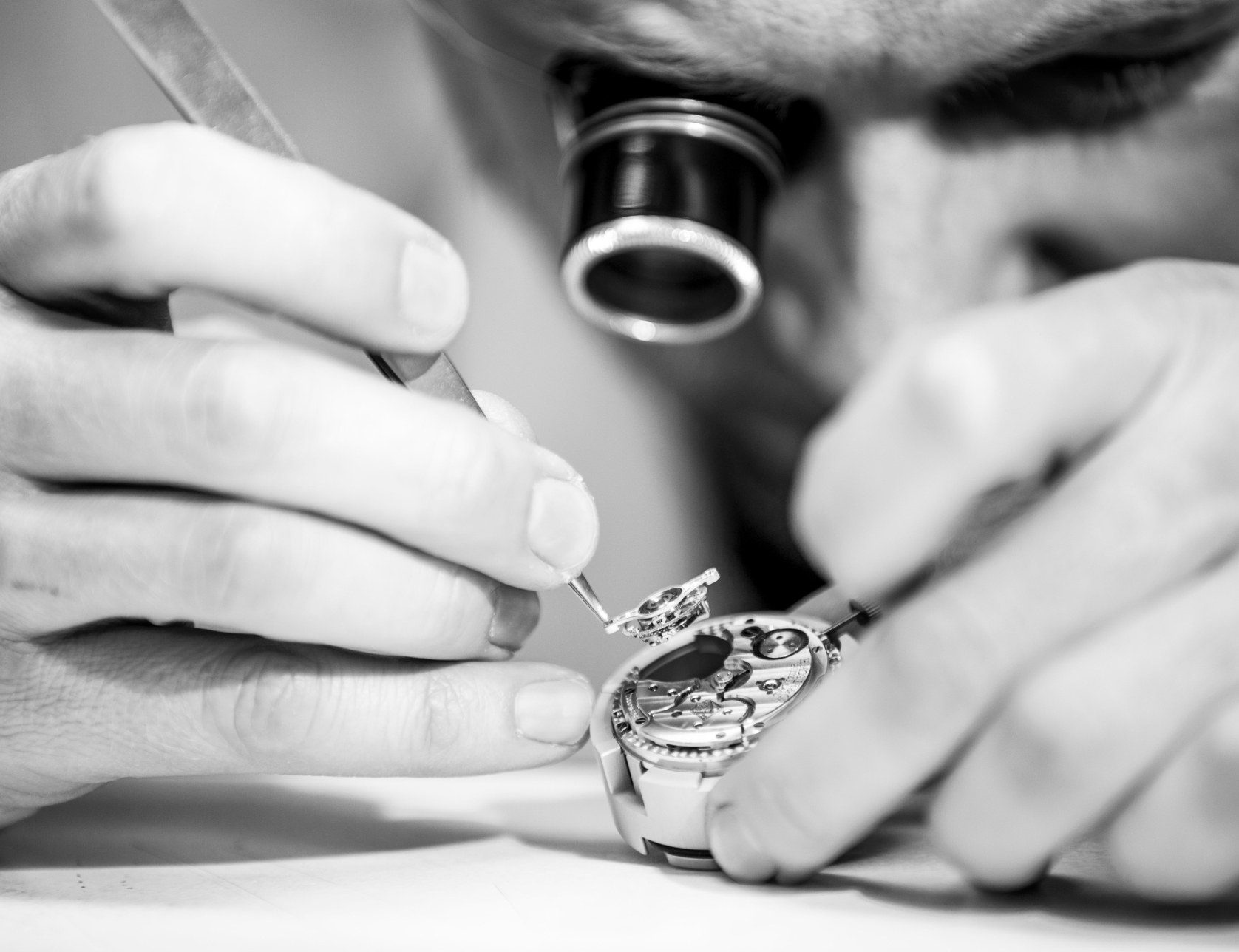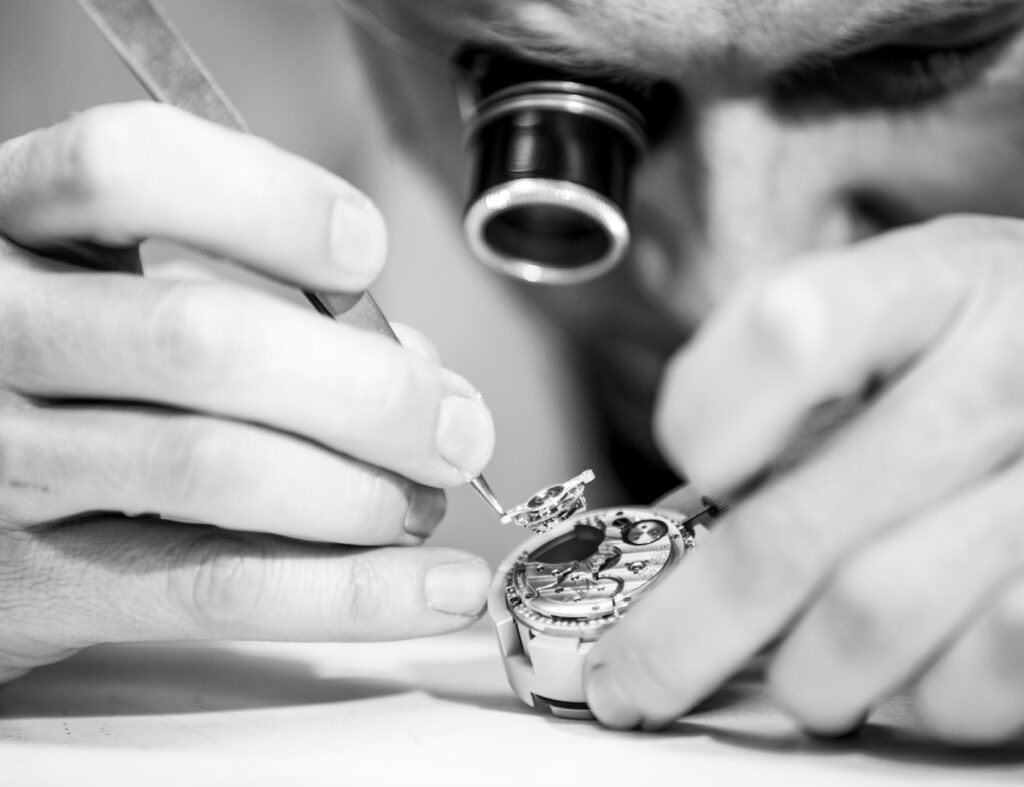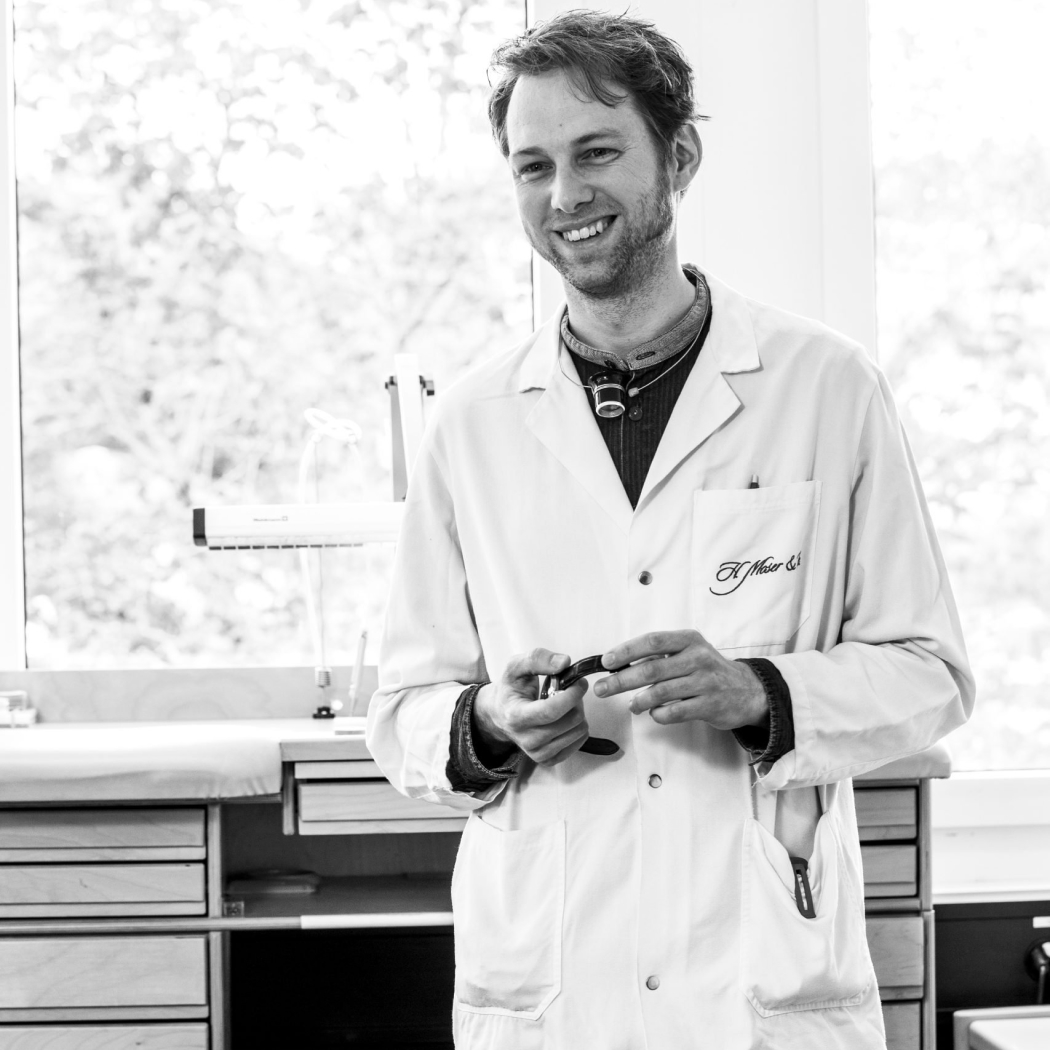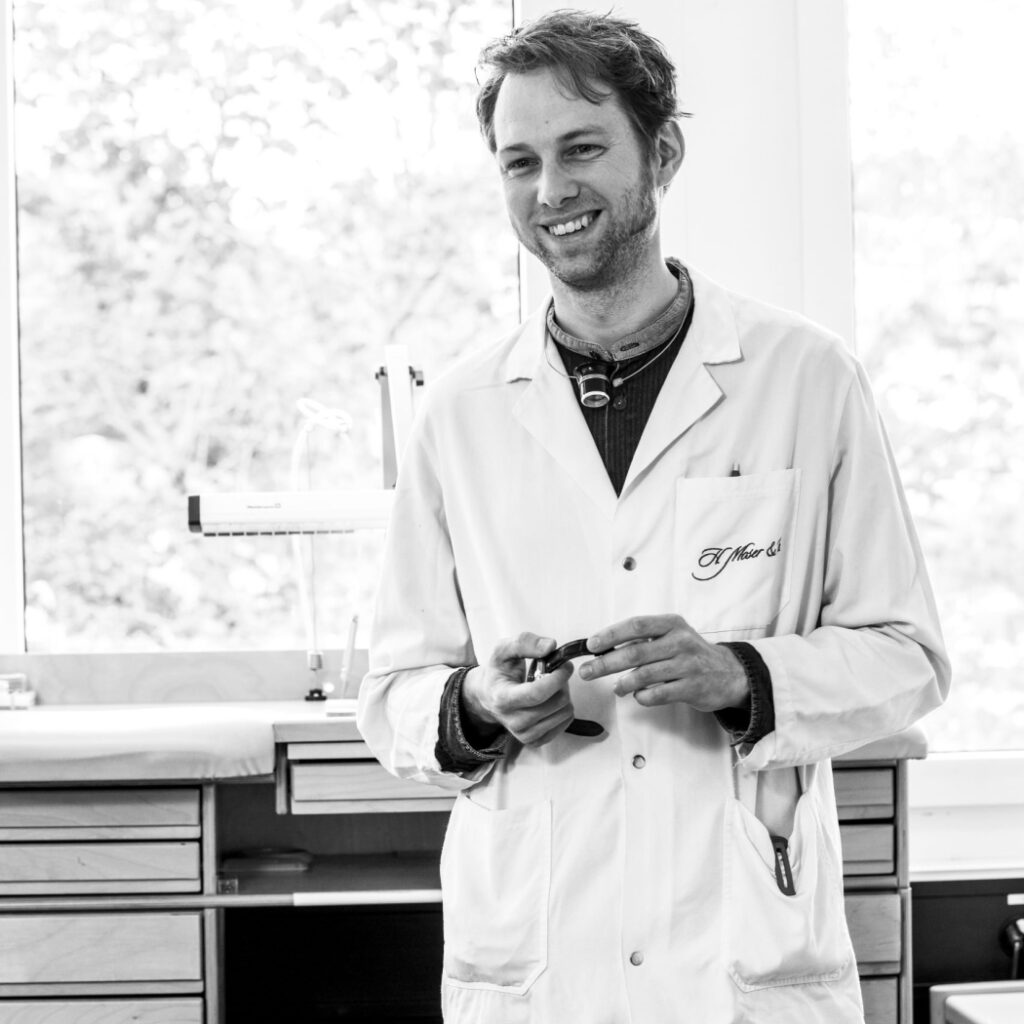 Raphael Frauenfelder
Head of Watchmaking at H. Moser & Cie.
Does it take superhuman control to achieve this kind of mastery?
Our watchmakers are unbelievably talented.  But it's my task to assure that the quality of our watches remains impeccable, whatever the weather.
But surely you have superhuman control?
I remember once in my former job, an apprentice asked me to check the movement he'd assembled.  The night before, I'd been to a very, er, joyful party.  I thought I could pull myself together… but as I stared and stared through my magnifying glass, I finally had to admit that I was unable to judge clearly. I had to pass it on to one of my colleagues!
As Head of Watchmaking, do you now feel more like a watchmaker or a businessperson?
I am a trained watchmaker, but today I do more management than watchmaking.  It's a real craft, which will never leave me, but as I move forward in my career I've had to let go of the craftsmanship side to some extent. But now I get to lead development projects, work on new prototypes, optimise movements… I get to dream of things that don't exist yet. But when people ask me what I do, I'm still proud to say I'm a watchmaker.
Finally–the watch you're most proud of?
I'm incredibly proud of the Perpetual Moon Vantablack. It's a fairly simple watch, wound by hand, with three hands and a perpetual display for phases of the moon.  The Vantablack dial is very pure, very streamlined, and you can see the movement through the concave glass bottom. I especially love it with the strap that comes with a red lining! I worked with our Development Engineer and Prototype Expert, and we really put our hearts and souls into it.
And what do you dream of creating next? 
As a young watchmaker, I dreamed of creating a multi-dimensional Tourbillon… until I discovered it already existed.  No, really, I do have some ideas in mind… it's just that they're still a bit half-baked!
We await the fully-baked future, with bated breath…