What does a day's work look like? 
I've worked at Moser nearly 10 years, and since the beginning I've worked on the Perpetual Calendar. It's become my specialty, but I also work on other movements and encase the watches. When the Head of Watchmaking (Raphaël Frauenfelder) is away, I lead the watchmaking team.
And then of course there's always a new challenge–for instance, the dial of the new Vantablack. It never gets boring. You might think it's repetitive, which of course it is, but it's never too long before a new challenge arrives!
Can you explain your special affection for the Perpetual Calendar?
I just love the mechanics of it–it's truly fascinating. The functions are well known, but they are implemented in a completely different way from any other manufacturer. It takes up to 40 hours of work to do everything from A to Z, including setting and cleaning. And it's incredibly resilient– you can do pretty much anything with these watches.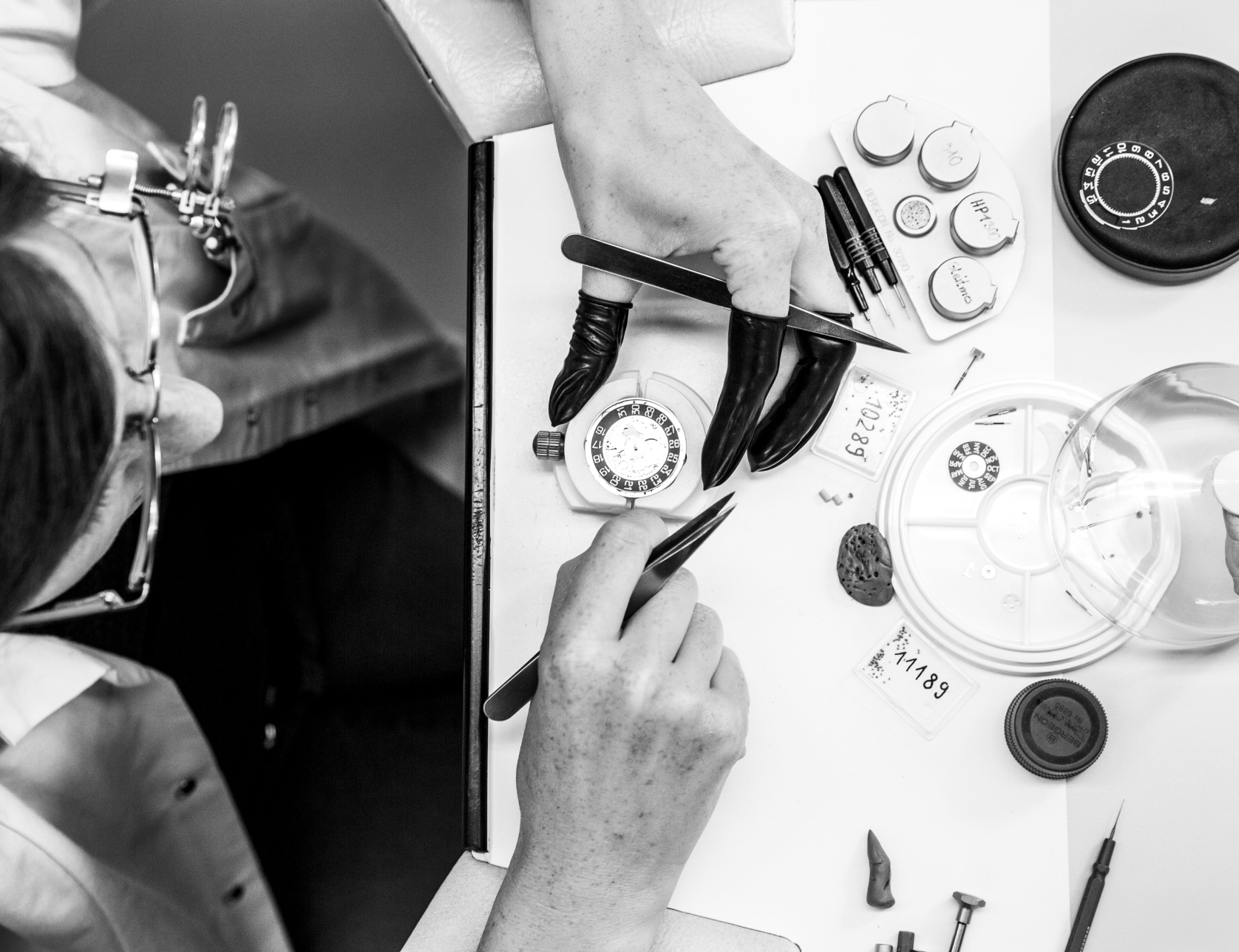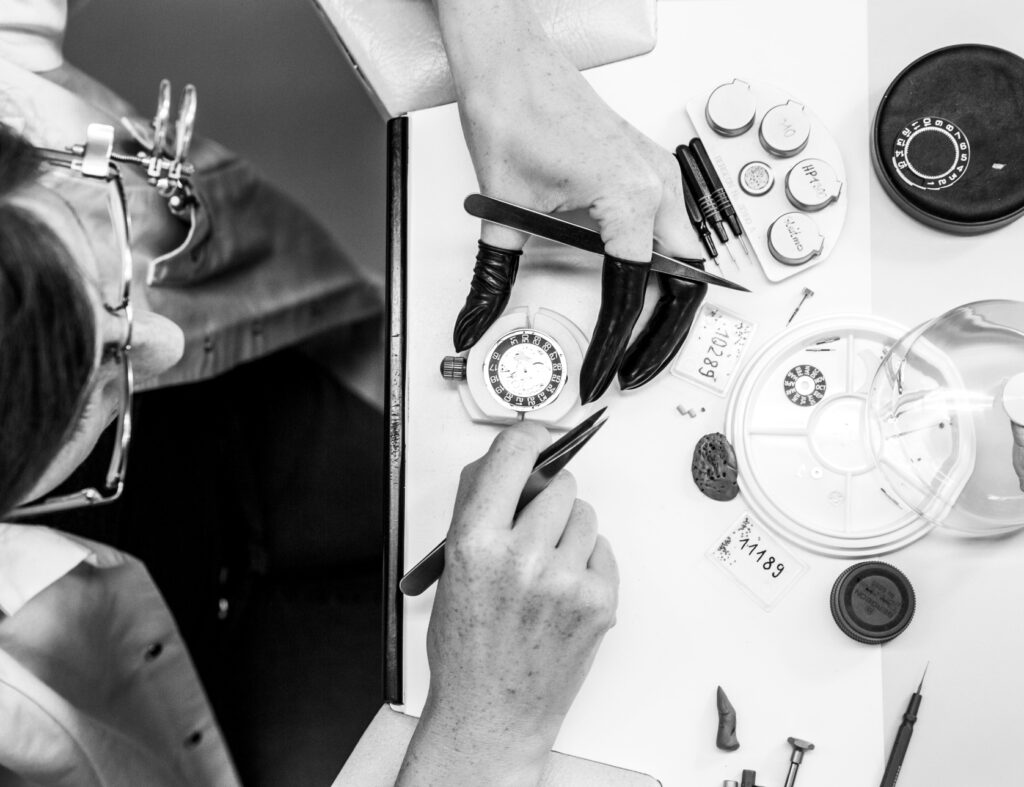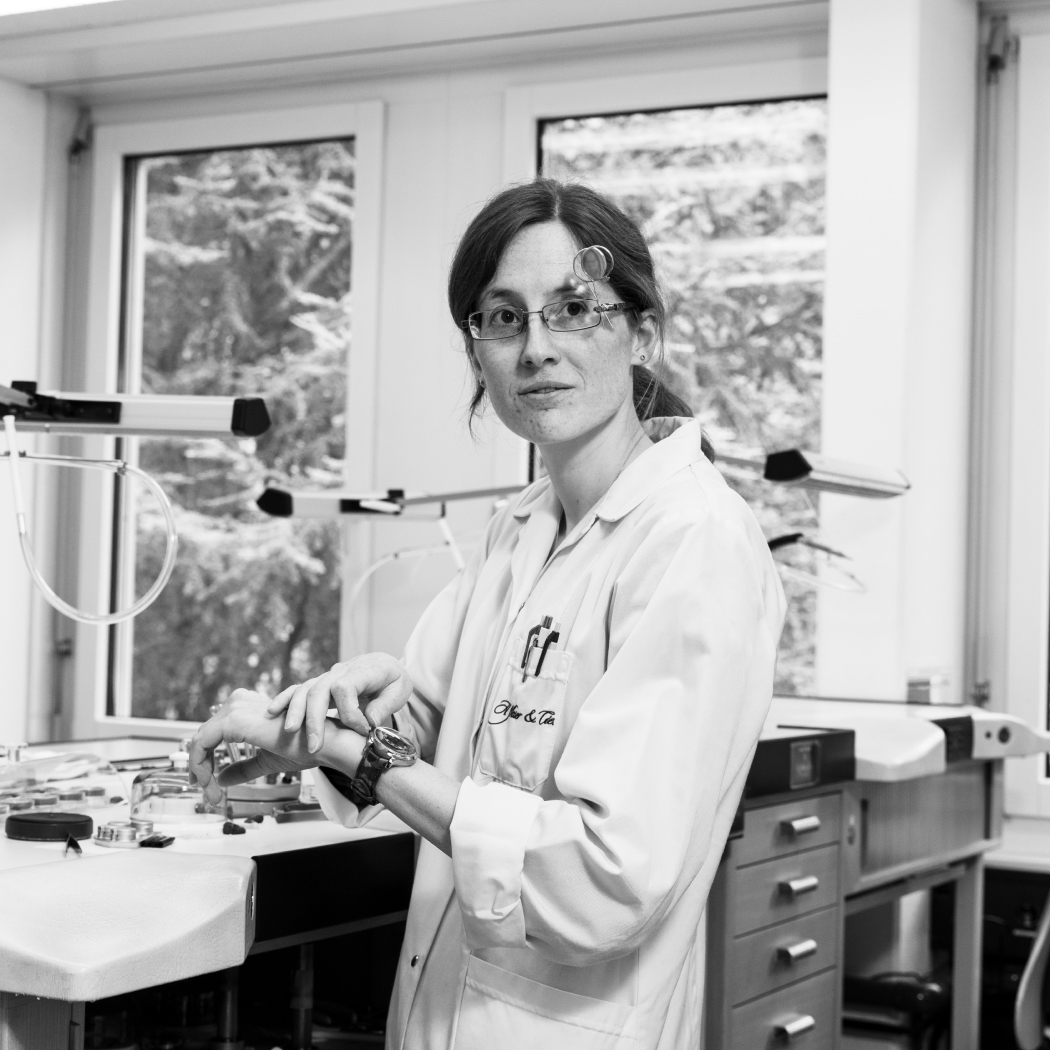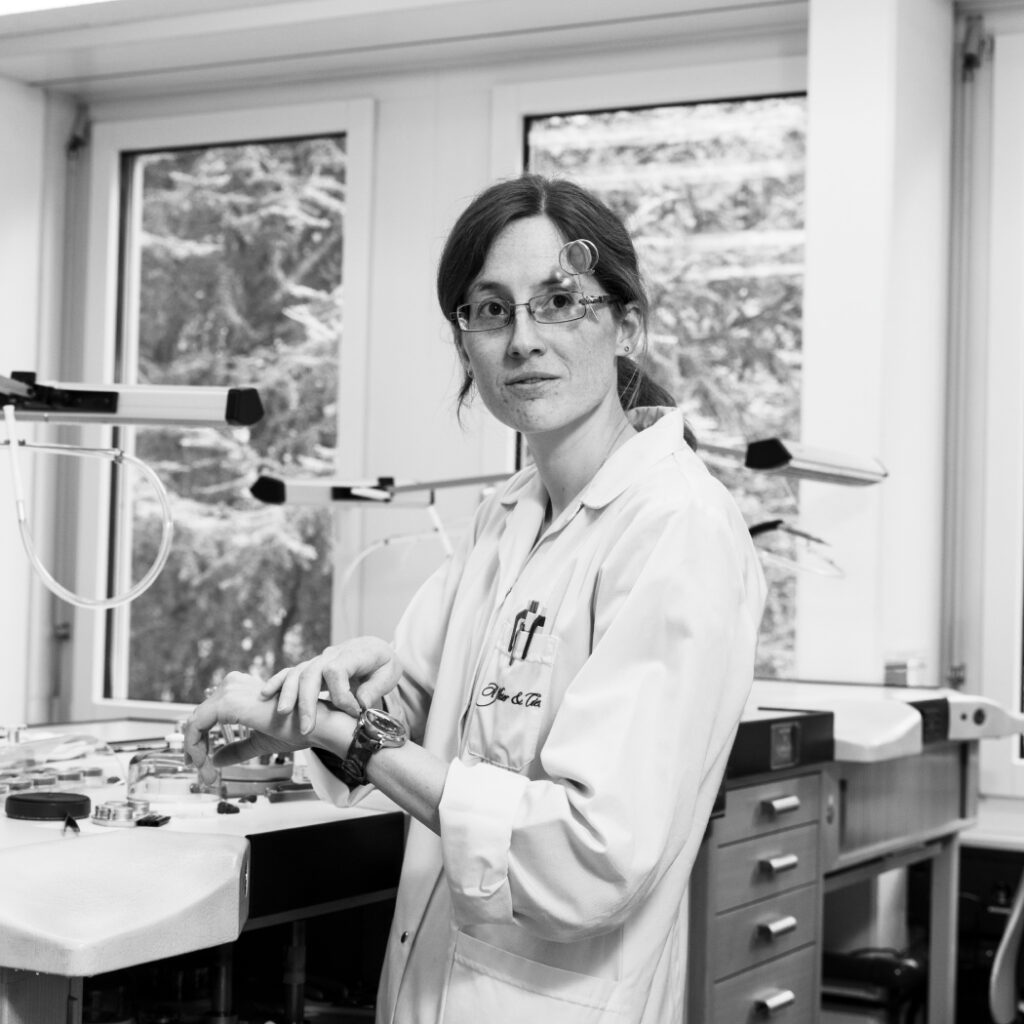 Martina Egy
Deputy Head of Watchmaking at H. Moser & Cie.
And your favourite Moser watch?
The ones with a Perpetual Calendar!
But there is another one I really like–the Endeavour Flying Hours. It's a classic, but still original. It has the Endeavour case, but the display is different– instead of hands, you have three disks for the hours. And of course it's a limited edition. All our watches are built here by our watchmakers, from the first to the very last step, so every watch really is a complete work of art.
What qualities make for a good watchmaker?
Above all, patience. A steady, calm hand… and a calm disposition in general. It suits me perfectly, I must admit. I first started in industrial design, but when I realised that I could build a career in watchmaking–that was it. I loved it from the very first second.
I've always liked working with small, delicate things, and I'm thrilled by the mechanical aspects. You don't always see it from the outside… when I look at a watch, I always imagine its inner life. It probably fascinates me more than the outward design.
Tell us about your favourite watchmaking 'gesture'…
It would have to be building in the date disk in the Perpetual Calendar. It's only after this point that you can check everything is working accurately. I do this with two tweezers that are basically extensions of my fingers–I don't even bother putting them down, they are part of my watchmaker's hands! I also get so used to the magnifying glass on my glasses, I end up looking for it on my non-work glasses.
And the achievement you're most proud of?
That's an easy one: that all the watches I've assembled work perfectly. Very proud.