If you were a Moser watch, which would you be?
The Endeavour Centre Seconds Automatic Red Gold in Midnight Blue – it's streamlined and self-winding, with an understated lightweight exterior. The automatic calibre means that it produces its own energy, but it still has a slim profile. It's what I like about all H. Moser & Cie. watches– they are pared down to the most elegant essentials.
What's your favourite part of the process?
My favourite thing is adding the last part of the automatic module, which allows the watch to wind itself. You have a winding wheel, an eccentric wheel, a winding pawl and pawel wheel. The winding pawl pulls and pushes the pawel wheel and acts on the winding wheel, and then over yet another wheel delivers the energy to the barrel. It is a very small, compact construction. But quite complex!
And your least? 
Of course we have to save the day when watches get broken or smashed… this always hurts a little… or a lot! As watchmakers, we put so much energy into our creations, so obviously it's hard to see them damaged.
Apparently, you've got a certain kind of watchmaker's 'Zen'…
It depends which part of the brain I'm using… when you work with the parasympathetic nervous system, you get into a flow–especially when assembling complex movements like the perpetual calendar. It's a bit like a meditative trance.
…And a very active mind: 
In comparison to other manual professions, there isn't that much physical exertion. But mental exertion, yes. Quite often you might spend a whole weekend ruminating over a particular problem, trying to come up with a solution.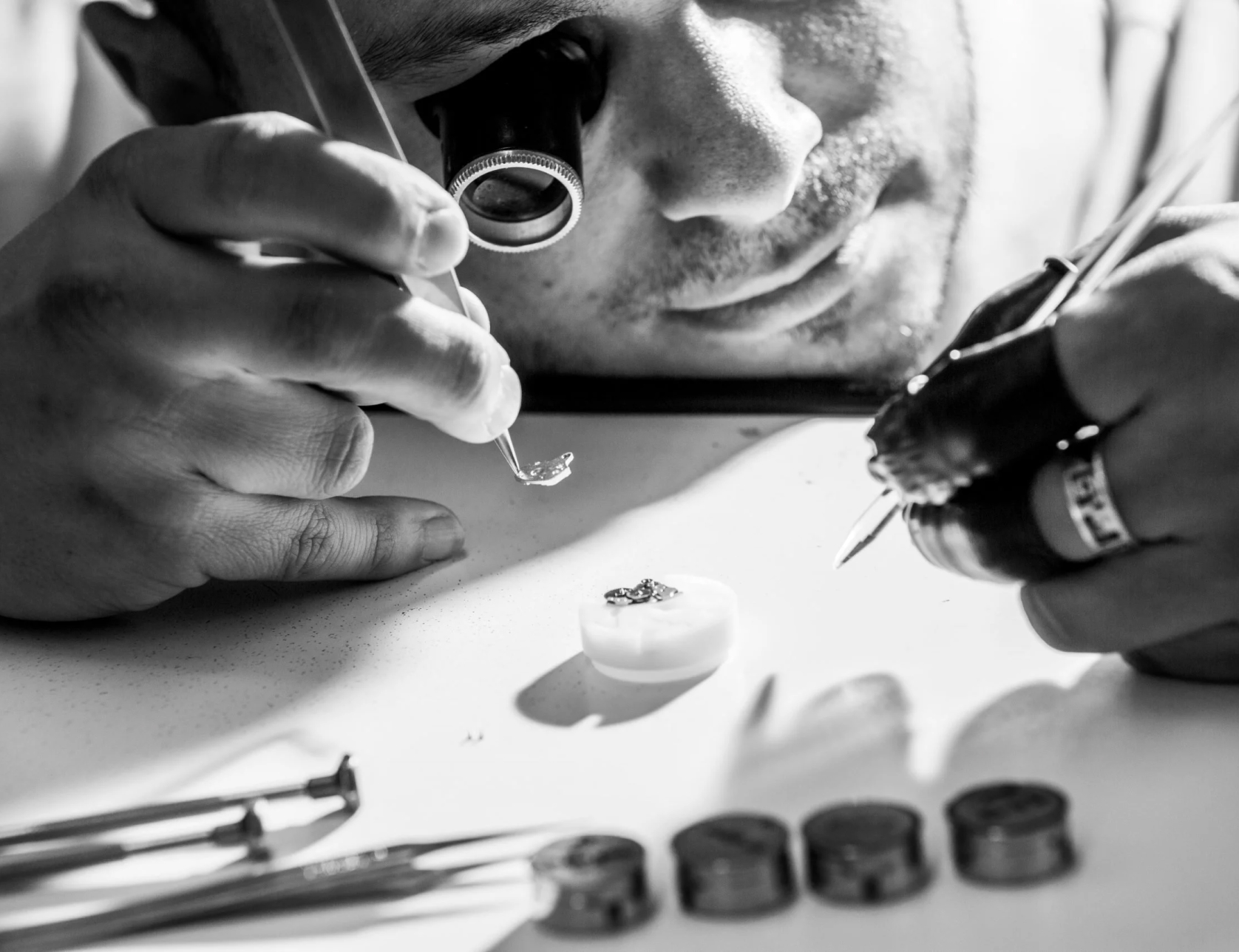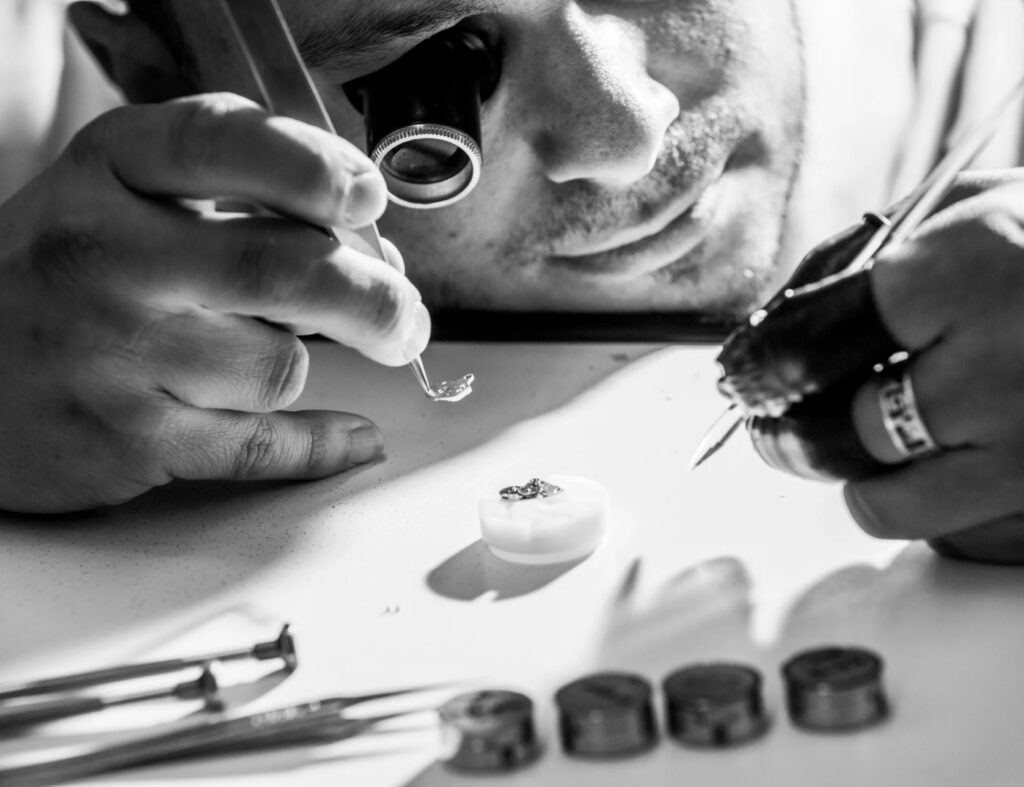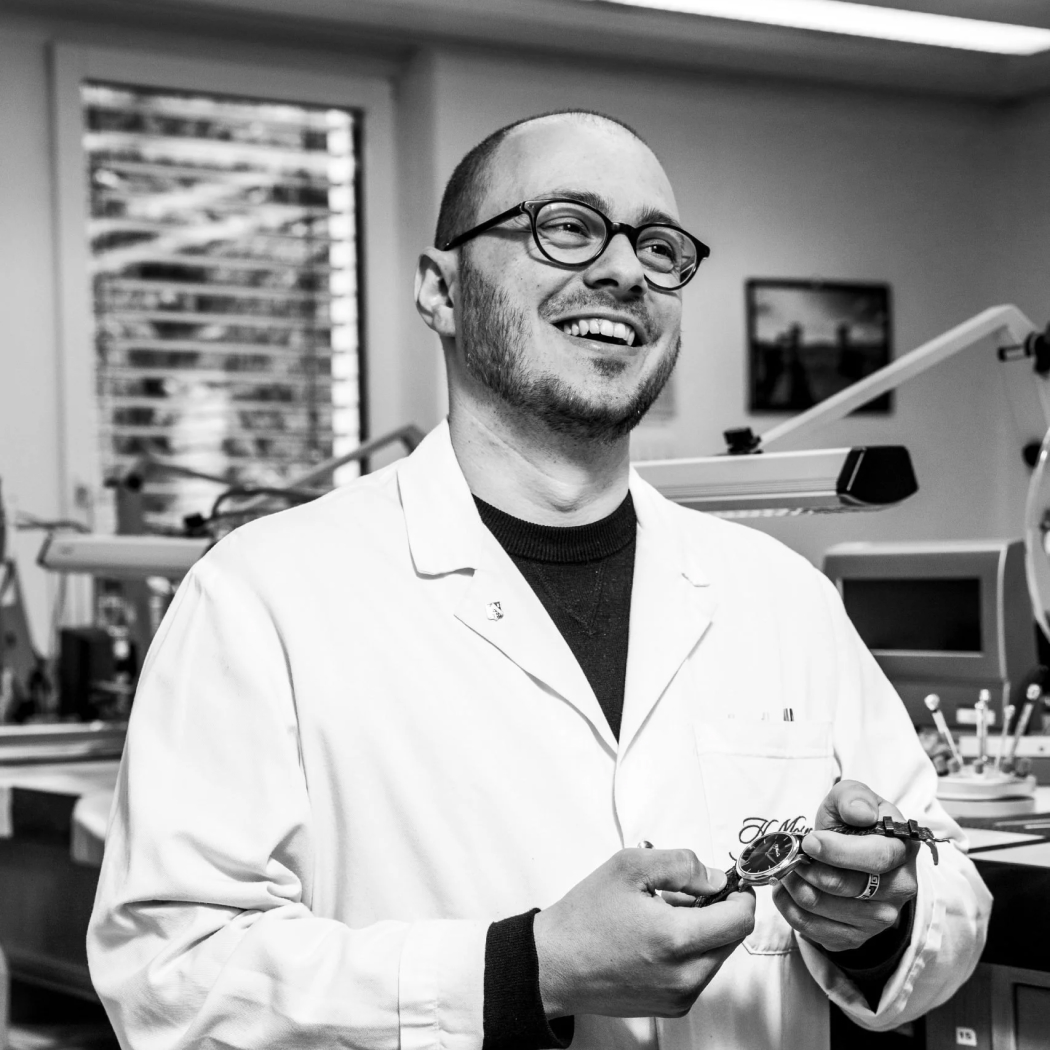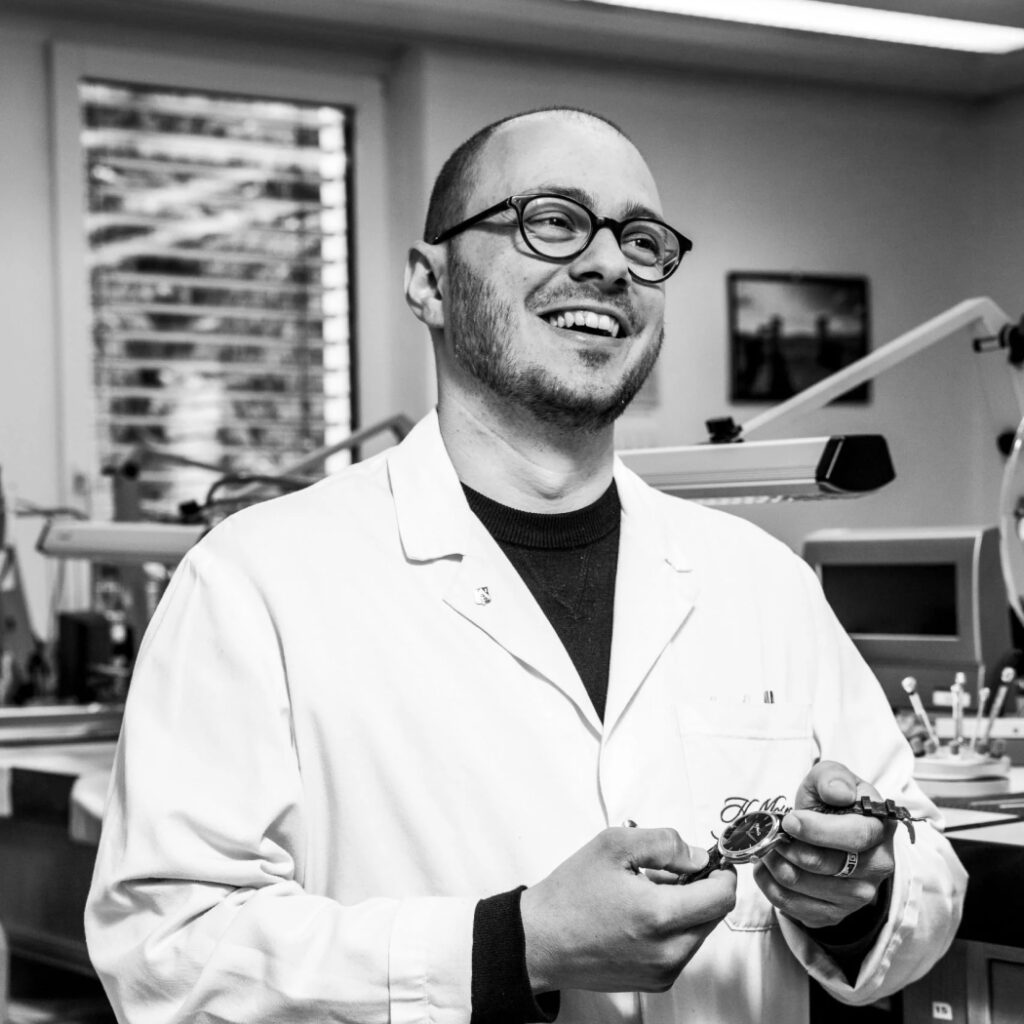 Axel Kabus
Deputy Head of After Sales Service at H. Moser & Cie.
How long does it take to fully restore a watch?
It takes between 20 and 28 hours to repair, for example, a perpetual calendar. I work on about 3-4 watches per week. Since March 2014.
So that's… over 500 watches you've worked on??
I think I've learned more here– and in less time– than at any job I've ever had. I started five years ago with all the basic movements, but it evolved very quickly.
I've worked on everything from new prototypes to very old heirlooms, simple repairs to complete re-engineering– people bring us their watches from all over the world, it's not just the Swiss who come to the workshop!
What makes your job unlike any other? 
This job really gives you a sense of the important relationship between a Moser watch and its owner… that these are treasured possessions, maybe handed down from generation to generation. I speak to people on the phone, meet them when they come to the workshop– sometimes I receive the watch and perform the work myself, sometimes I enlist an expert if it's a particularly old watch or an unusual problem. But it's very personal– and quite an honour.