How long have you been with H. Moser & Cie. ? 
This year will be my tenth anniversary with H. Moser & Cie. I'm expecting a lovely gift, some sort of fitting reward (laughs)… 
Maybe a candlelit dinner, somewhere fancy?
Well, the truth is it's a very happy relationship. I still love my job just as much as I did in the beginning– over the last ten years I've held different roles, and then became Head of the Atelier in 2012.  There's been plenty to keep me on my toes,  and my colleagues are wonderful– so no complaints!
What's a day in the life of the H.A.A. like?
Well, I usually start the day between 6:30 and 7:30, with a schedule of the day for my Atelier. Normally there is no recurring day plan for me at work. Our team prepares escapements and swing systems. Part of my job is setting the machines and tools we use in production and making sure all the work goes smoothly. Also we discuss together new products and methods of production. Our team is young and enjoys working together, so we find ourselves laughing quite a lot.
And at night? Do you dream of watches? 
Sure, I've dreamt of watches– many, many times. Especially before the trade fairs, when we're working constantly… I'm still imagining the movements when I go home. The work doesn't end at the atelier door!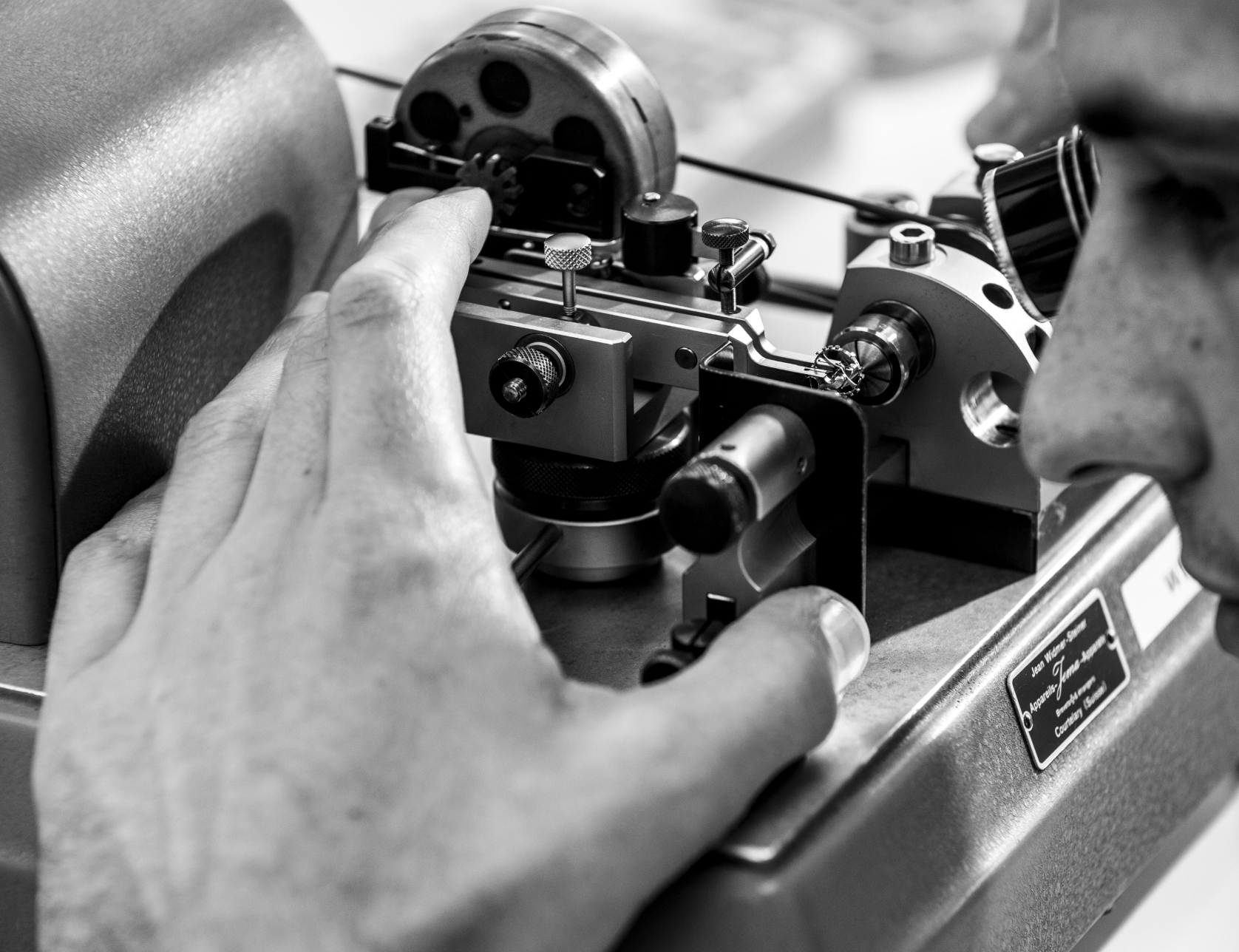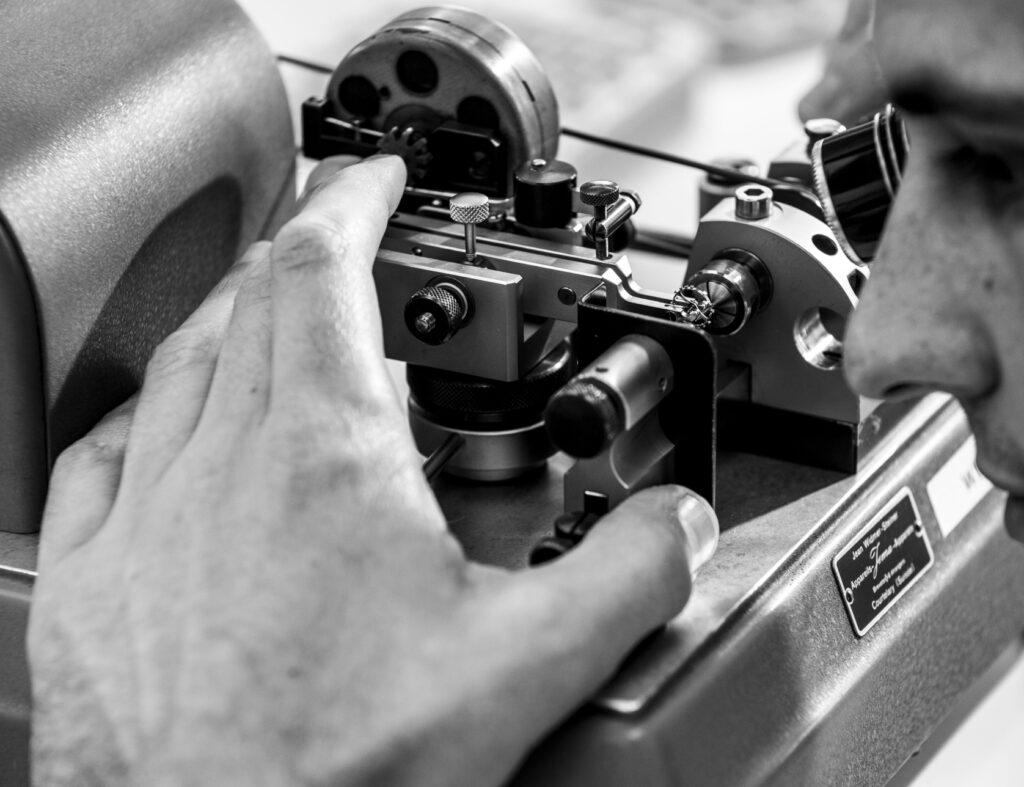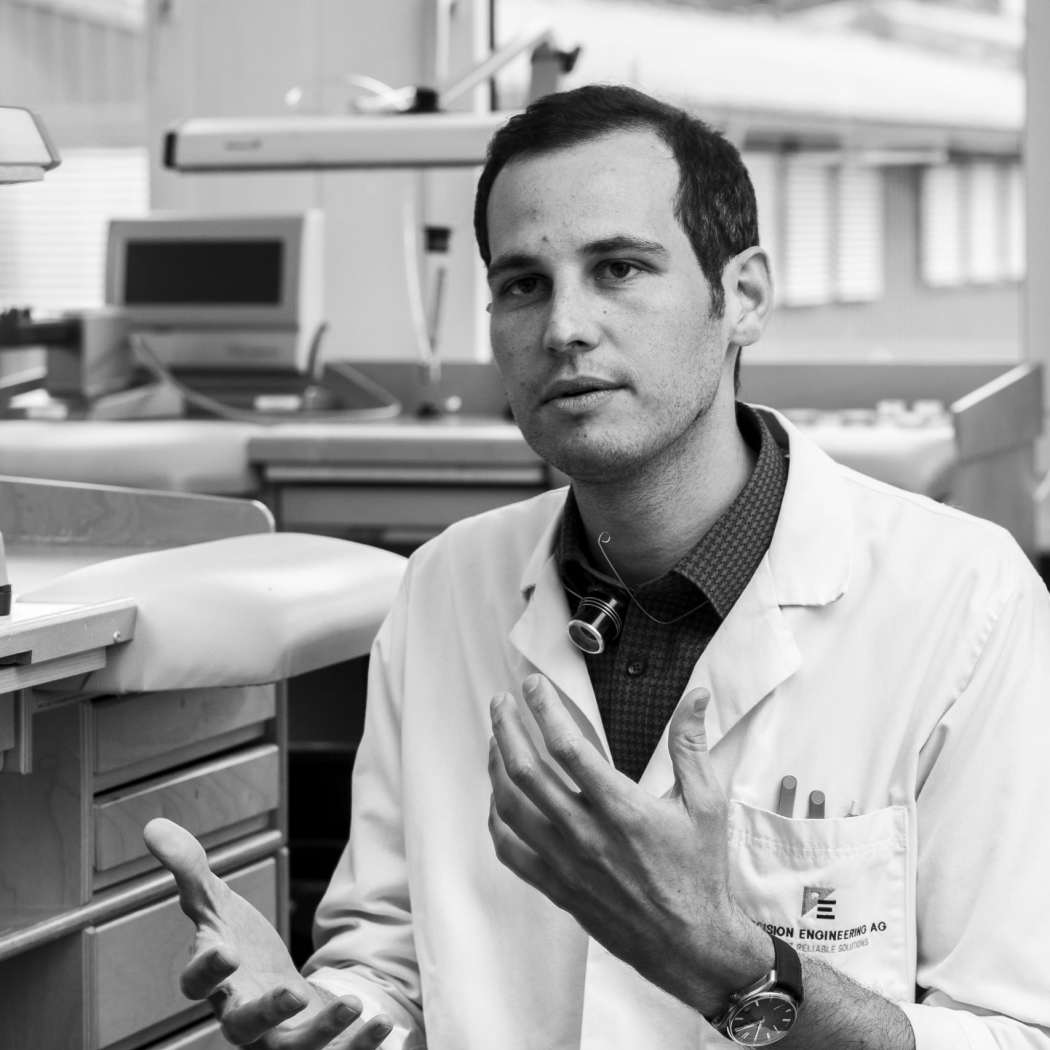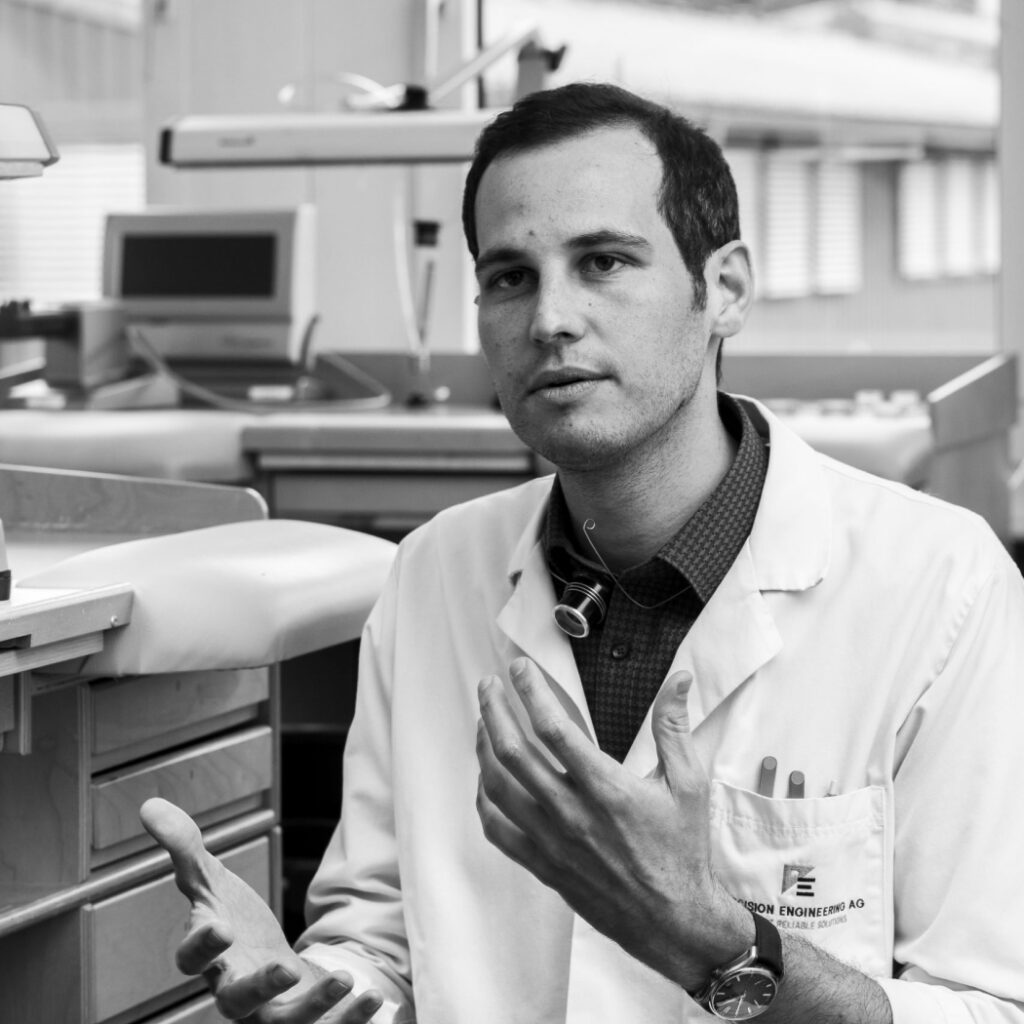 Andreas Albert
Head of Assembling & Adjustment (Precision Engineering) at H. Moser & Cie.
What's your favourite Moser watch?
My favourite is the Pioneer with a Perpetual Calendar– the movement was launched about 15 years ago and truly wrote watchmaking history. It's actually one of the main reasons I wanted to work for Moser. To me, it's the best Perpetual Calendar out there and in the Pioneer Line you get this movement in a beautiful and solid everyday case. Once you've worn it, you'll understand me.
What sets this Perpetual Calendar apart from the herd? 
You can always be certain the date is right- and if you didn't wear it for a while it is no big deal because you can set it forwards and backwards without any fear of destroying it.
In addition it is much simpler and less ostentatious than most of the others. With a full week of power reserve I like to make a little ritual out of it and wind it every Sunday night while watching the sports review.
What's your favourite part of the watchmaking process?
I love to adjust the machines and production tools. There's a machine I'm particularly fond of, for small series and prototypes–I'm very protective over it!
And then balancing–which is done by hand–is a process I'm a bit obsessed with. It's absolutely critical for the movement of the watch, to make it as stable and precise as possible no matter what position it's in. For a small series, we use this machine (see picture).
And finally, if you could invent a watchmaking gamechanger, what would it be?
To be honest, I haven't seen a game changer in mechanical watchmaking since I'm into watches, so maybe those days are over. I do however enjoy to work on smarter ways of production while staying true to high quality craftsmanship. We are currently in the middle of inventing a new way of bending the end curve of the hairspring which will allow it to retain its shape without incurring any deformations. This would also ensure that the watch runs more constant from its first breath.