In 2002, Roger Nicholas Balsiger received an unexpected phone call. Would he like to be involved, the caller asked, in a secret project of biblical ambition…
The mission? To help bring the legendary watchmaking of Heinrich Moser back to life. And Roger Nicholas Balsiger, as Heinrich Moser's great-grandson and family chronicler was the perfect collaborator for the job…
We sat down with Roger Nicholas Balsiger at the Moser Family Museum in Schloss Charlottenfels, to discuss (literally) groundbreaking ancestors, the timeless beauty of simplicity, and an unsung star in the Moser firmament.
Roger N. Balsiger is a man of effortless style, rarely seen without a perfectly tailored jacket. While his voice is poised, with a certain crisp Britishness (Mr Roger Nicholas Balsiger happened to be the last British honorary consul in Zurich), a warm intelligence and wry sense of humour make their way through his fine-rimmed glasses. We are in the presence of none other than Heinrich Moser's great grandson, and a man whose sense of adventure and rigorous pursuit of excellence changed the course of Moser history…
In Chapter One, we travel back in time to the early noughties, and discuss the ever-evolving meaning of entrepreneurship– with a few secrets to success (as true today as they were in 1828) scattered along the way.
I wonder if we might begin with the fateful phone calls that set everything in motion?
It started in 2000 actually, when I received a call about whether or not I would be interested in looking at old Moser watches…. [Ed's note: who could refuse such a thing?] It was only two years later that Dr. Jürgen R. Lange (the founder of Precision Engineering) told me he wanted to revive the brand, and that he would like to have the family behind this venture. That's why he came to me – I'm the chronicler of the family.
I said I would be very interested, because retirement was on the horizon. I gave him a deadline of two years' time – and as soon as I saw the ideas he'd come up with, I said a resounding yes.
In 2005, we went to BaselWorld with the first prototype, and a first collection including the Perpetual watch. A year later, the Perpetual won the most prestigious price you can have in the watchmaking industry, the Grand Prix d'Horlogerie de Genève (GPHG) in the category of the complicated watch. It was a very strong rebirth!
The response was extraordinary, particularly in the Far East, especially Japan, Hong Kong, Singapore… they wanted us to produce watches so they'd have them ready for Christmas in the same year! We only had prototypes at this point. That was the only difficulty really – such an instantaneous success… the problem was that we could not produce as quickly as the orders came in.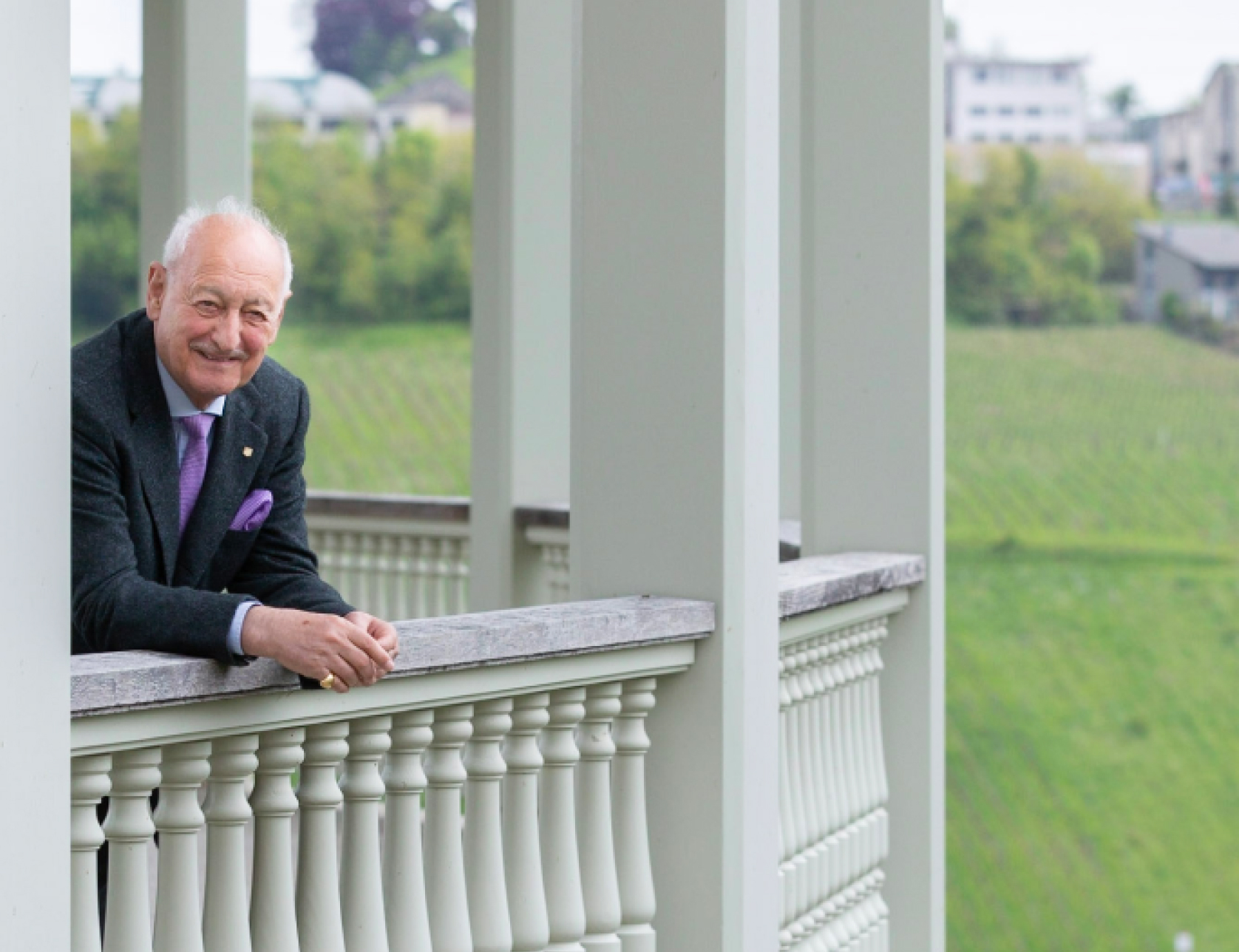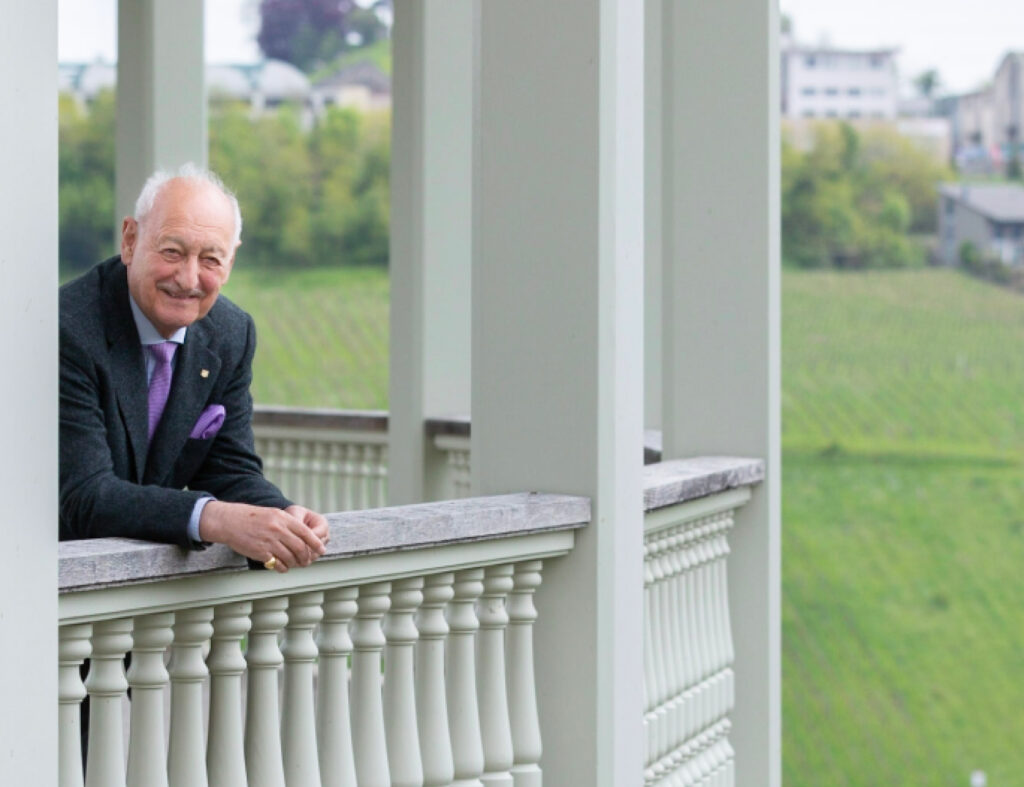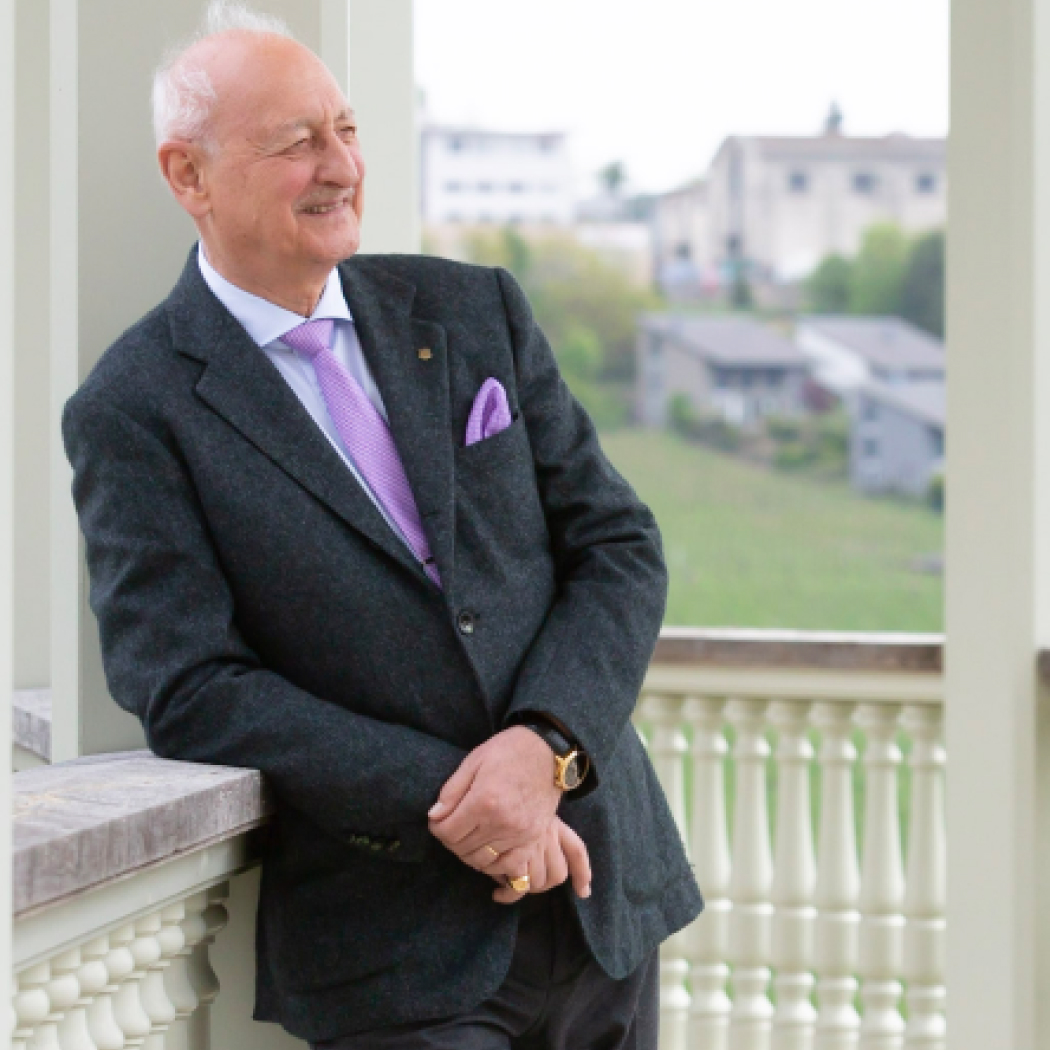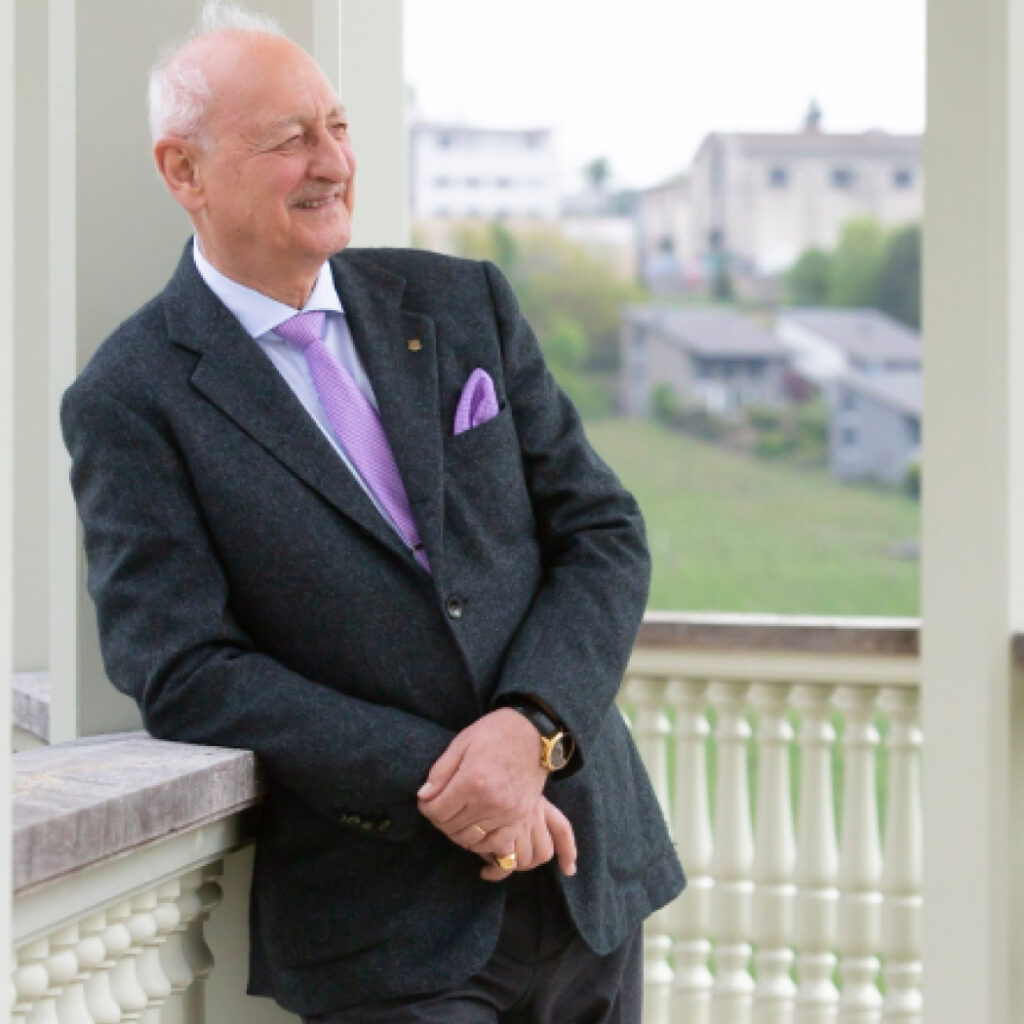 Roger Nicholas Balsiger
Honorary Chairman at H. Moser & Cie.
An easy task for someone with Moser's DNA in their blood! How did Heinrich Moser, your great-grandfather, embody Entrepreneurship? What were his greatest qualities as a businessman?
He had two great talents. On the one hand, he was a qualitatively excellent watchmaker, –with lots of brilliant new ideas. Some of the elements in the watches we are manufacturing today have been passed down straight from him. On the other hand, he had an excellent mind for business. And that's very unusual–you're normally either a very good business person, understanding figures and how to make a profit, or you're very skilled in one precise craft. He was both!
In your eyes, what does it take to be a great Entrepreneur ?
Well, precisely the two rare qualities Heinrich Moser had. I'm an entrepreneur myself, I've been in large institutions and companies. I think you need to know your product, how to present, to know the true value of what you are selling– in short, how to be profitable.
But his key message was – and is! – that whatever you do, produce, or sell: only and exclusively strive for quality. If you don't have exceptional products, you're bound to fail. That's what Heinrich put down in much of his writing and in his letters – he was very proficient at putting his convictions on paper. His advice was quality, quality, quality.
What are your thoughts on the meaning of 'family business'?
You know – I don't really use it as an expression to describe Moser, because we had a heterogenous set up in our family. My great-grandfather Heinrich Moser, the founder of the company, is really the one who embodies the 'family business'.
To me, 'family business' refers to the watchmaking element, which is a direct development of original components, and of course the industrial entrepreneurship of Heinrich Moser…
Industrial entrepreneurship, you say? In the next chapter, Mr Roger Nicholas Balsiger brings us up close and personal with this very subject, from the epic story of the Moser Dam to a very unorthodox way of doing business…